Call Now & Get $200 Off on your Move
Login
Call Now & Get $200 Off on your Move
Get Quote
Moving Planner
Plan your move with confidence and convenience.
Get Quote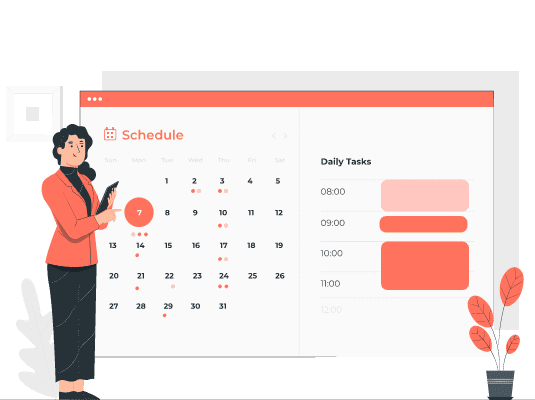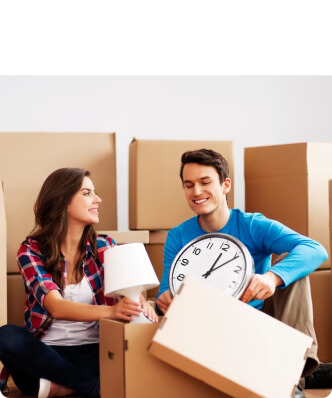 Moving Planner
Planning will make your move relaxing and organized. It is best to create a plan with a checklist and timeline to have a stress-free move experience. Generally, the best move plan is to start 8 weeks before the move. Let's create a move plan for you
8 weeks before the move seems like you have a lot of time to complete everything. But for a hustle-free and organized move, you should start your relocation process. You can start doing the following things in week 8.
Make a list of items to be moved
Dates of the move
Start research for the moving companies and services
Schedule a visit to your house-virtually or in-person
Visit your new house
Set up your budget
Research schools
Send notice to your landlord
Finalize the moving process
Get quotes from professional movers
Book a rental truck
Ask friends and family for help in your move
Book a storage unit
Apply for a Transfer certificate in school
Prepare a list of items you need for the new house
Check for the changes required in the vehicle or personal property insurance
Travel arrangements finalization
Fix the schedule for the moving company
Make a reservation for airline, car, or hotels
Book transport from the airport if needed
Make a strategy for your packing
Arrange to ship for the vehicles if needed
List out all the tax-deductible moving expenses
Clearing out house
Start using the groceries and refrigerated food
Sort out the items you want to sell or donate
Update all your memberships like a gym, club, etc.
Create a backup for all online and physical documents
Update your computer
Secure all the documents like passports, birth certificates, security cards, bank orother financial statements
Gather all warranty documents and manuals in one file
Order packing supplies
Packing and eliminating week
Gather all your packing supplies
Start packing from storage and garages
At first, pack all those items you don't need immediately
Mark each box along with its contents
Prepare a list for the boxes according to the rooms
Pack all items needed for the first night in the new house separately
Dispose of waste and hazardous items
Confirm moving details with moving company
Updating memberships and address
Notify all the service providers at the current location
Update memberships of community, gym, club, and other subscriptions at the new address
Update new address in the local post office
Update address with agencies like Veteran Affairs, Medicaid offices, IRS, Medicare, etc.
Set up services for a new home like lawn care, maintenance, pet care, house cleaning, etc.
For moving day book child care
p>Clean up the old house and set up a new one
Finish the groceries and eatables in the refrigerator, prepare it for two weeks only
Clean and dust your furniture
Arrange a move-out cleaning service or do it yourself
Remove all the nails and screws from the walls
Clean and wrap rugs
Start disassembling the furniture not in use for two weeks
Order new furniture if needed
Secure parking spot for moving truck
Request for leave from work
Confirm your travel bookings
Gather all documents needed while moving like- personal documents, electronics, medication, etc.
Pay any bills, fees, or penalties
Final pack-up week
Empty and defrost your refrigerator
Clean-up your dishwasher anddry it out to remove moisture
Disassemble and uninstall all the appliances like television, computer, printers, scanners, etc.
Pack kitchenware, lightings, and other appliances
Arrange for trash removal
Inspection of an old house with the landlord
1 day before the move
Pack up your first night in new house essentials
Carry some cash for the tip and urgent payments
Confirm timings with moving company
Confirm child care services
Prepare some meal for the moving day
Make sure about the weather or do some preparations
Inform neighbors about your move
Finally, the day arrives with lots of excitement and worries. But as you have followed the plan, you need not worry about anything.
Keep your handbags and first night items in the new house kit separately from the moving boxes
Carry some water bottles to stay hydrated
Keep a check on the inventory list
Give directions to the movers for each room and fragile items
Sign all the required documents like bill of Landing and inventory
To ensure no items left, do a sweep of the house on own
Hand over the keys to the landlord