Call Now & Get $200 Off on your Move
Call Now & Get $200 Off on your Move
Get Quote
X
Enter Your Moving Details

Enter Valid Origin ZIP/City
Enter Valid Origin ZIP/City
Blog
To have a relaxing and trouble-free move, you can check out the Vanlines Move Blogs. While planning a cross-country move or local move for your home or office you need some tips and hacks. Here, we have compiled a list of packing, moving, and various other tips for your move. You can get all the answers you are looking for your long-distance or local move.
Ready For your Move?
Start your booking today and save time and money!
Get Quote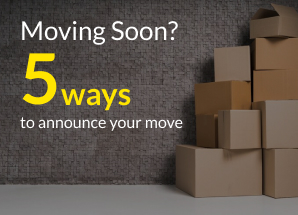 Moving Soon? 5 ways to announce you are moving
When you move your house, your whole life moves out, and everything changes. You need the support and care of your loved ones while going through a stressful period.
Read More