Full-Service Move V/s Self Move- Compare To Move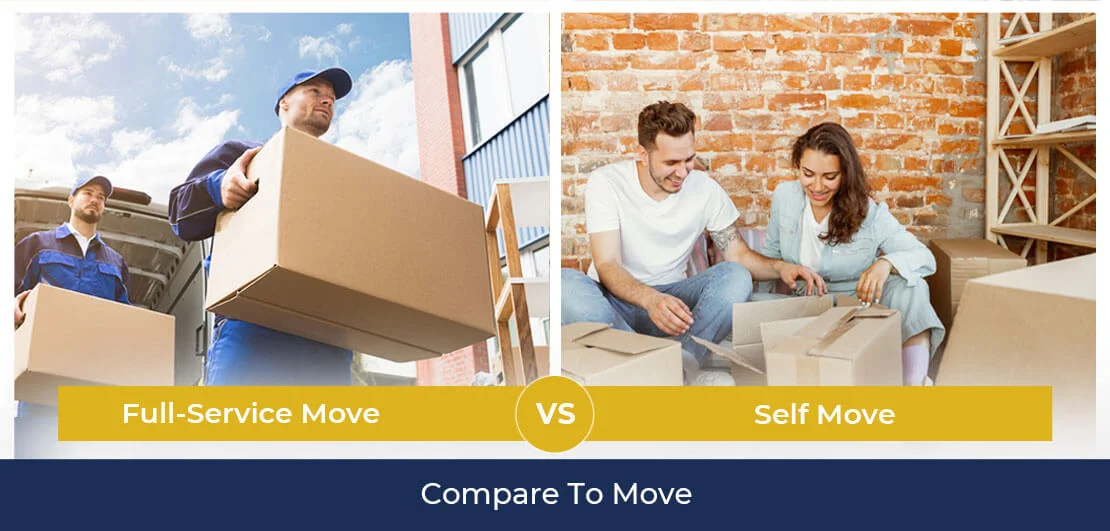 A move can be of either type, local or long-distance, the only difference is how you decide to move. There are different options while you are planning to move your house or office to a new location. One option you can opt for is full-service moving, and another one is self-moving. The two moving processes are different. Vanlines Move to provide full service moving where you only have to book the moving company and rest, they will handle. The moving company will come to your place, pack your belongings, load them into a truck, drive your belongings to the new address and unload your belongings at your new address. Self-move is almost similar, where you are responsible for packing, loading, and unloading belongings and driving the belongings to the new location. Please fill out the form to stay relaxed during the move by hiring a full-service moving company.
Control over move
Full service moving- For a full-service you only have to hire a moving company which will take care of everything. You can decide the date of your move as per your flexibility and book the moving company of your choice. That's all you have to do, for everything else moving company is responsible like packing, loading, unloading, and driving. They will bring packing material, packing tools, and moving tools of their own. You can enjoy your move with your friends and family.
Self-Move- During a self-move, you have control over your move. You are free to choose the moving date and time. You can buy the packing material of your choice and pack the belongings on your own. For a self-move, you have to rent a truck, that you have to drive to the new location by yourself. Everything is your responsibility, and you have to take help from your family or friends to load and unload. With all these responsibilities, you may stress out and miss out on the moments of joy during the move.
Cost variation
Full-service move- Hiring a full-service moving company can be expensive. But that is not true, the total cost of full-service moving is a sum of different charges like cost of packing material, packing, moving laborers, size of the property, miles to be covered, date of move, moving supplies, and cost of disassembling and reassembling. All these services with zero worries can never cost much.
Self-Move- It seems that self-move is cost-efficient. But there are additional charges that might surprise you at the end. You can save money on packing supplies; and on disassembling and reassembling appliances. But to move heavy items, either you need help from friends or bear the risk of injury. The additional cost that adds up in self-move is rental truck charges, gas charges, and more.
Physical Labor
Full-service move- During a full-service move, moving experts are responsible for moving your heavy appliances and furniture. The team will carry their moving tools for disassembling and reassembling appliances and furniture. They will also bring moving equipment that will help in easy loading and unloading. You are safe from any physical injury that you might get while moving.
Self-move- For self-move, you are responsible for packing, disassembling and reassembling, and loading and unloading heavy appliances and furniture. During any of these, you might get physically injured. So, a self-move can be easy, but it can be dangerous too.
Vanlines Move can help you find a suitable full-service moving company for your local or long-distance move. Fill up the form and get moving quotes instantly. Compare and book full-service mover now.
Categories
Recent posts
Archives