Call Now & Get $200 Off on your Move
Get Quote
Blog
To have a relaxing and trouble-free move, you can check out the Van Lines Move Blogs. While planning a cross-country move or local move for your home or office you need some tips and hacks. Here, we have compiled a list of packing, moving, and various other tips for your move. You can get all the answers you are looking for your long-distance or local move.
Ready For your Move?
Start your booking today and save
time and money!
Get Quote
No Blogs Found.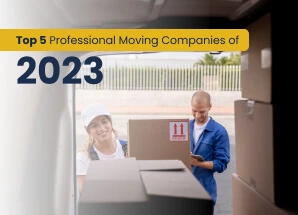 The Ultimate List of the Top 5 Moving Companies You Can Trust in 2023
Local Moving
Long Distance Moving
July 2023
Moving is a journey that everyone wants to be safe, affordable and stress-free. For a relaxed move, you will need a professional moving company to handle everything from packing to unpacking and driving the moving truck or van.