Moving Budget- How it helps in saving during the move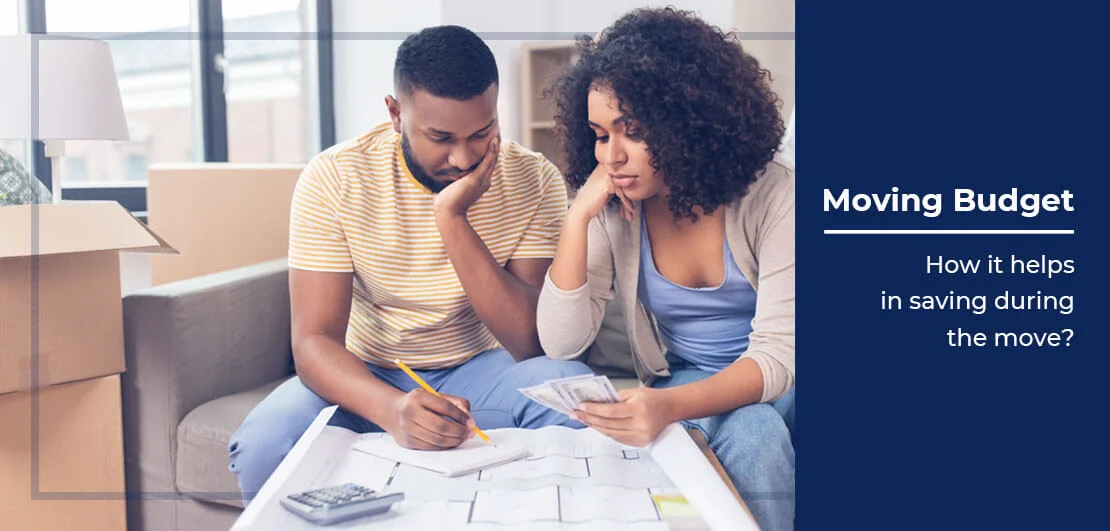 Moving is a tedious process and, when not well-planned, it can prove costly. So, for a less expensive move, it is necessary to set a moving budget. A moving budget is an estimated amount of money you will spend on a long-distance or local move.
For any move, whether it is a long-distance move or local move first step while planning a move, you should be preparing a moving budget. Most people feel they have less time for planning a moving budget, but they don't know that this might cost more during the move.
With a well-planned moving budget, you can get rid of some moving stress. Creating a moving budget is a step-by-step process.
Step 1: The first step is to take the inventory, listing all the items you decide to move to your new place. Items like kitchenware, clothes, furniture, appliances, and more will be on the list. This list ultimately helps you in deciding the truck size that you need to book for your move. It will help you in making the right choices for your moving plan.
Step 2: Once you determine what you are taking to your new place, you can decide what kind of moving company you need. If you plan to relocate with a professional moving company, they will need your inventory details to prepare an accurate moving estimate. The estimates are dependent on the items to be move and the destination of the relocation.
Step 3: The time of the year you choose to move affects the overall moving cost. Moving cost is lower during the winter and higher during summer. Cold weather and stuck snow are the two reasons for lower moving costs for winter moves. During summer, moving is easy for families with kids as schools are closed. Another factor for varied moving costs is moving location; if you are relocating to a city from a rural area, then you can expect a higher moving cost.
Step 4: Don't forget the expenses on real estate for the new house where you are moving. Moving to a new home, either on rent or purchased one, you need to spend money on rent, security, insurance, amenities, and more. Add this cost to your moving budget as well.
Step 5: Start managing your expenses as relocating will not stop your daily spending. You can make money by having a garage sale for those items you plan not to move to your new location. Save extra amount on groceries by buying them in bulk.
Step 6: Reduce the cost of packing supplies from your moving budget. You can reuse cartons, plastic bins, and large plastics bags. For wrapping your items, you can use old blankets and towels and save an extra amount on packing supplies.
Step 7: Don't forget to keep some money aside for extra expenses during the move. Some of the costs we generally miss to include in the moving budget are cleaning the old home and new home, childcare and pet care services, and plant care services. Even if you are taking off from your work during your move and t bear loss of pay, this might also affect your moving budget. Keep this in mind and start saving the amount separately for the relocation process.
Prepare a template for your moving budget by considering all the expenses. You can easily design a moving budget template on Microsoft Word or Excel. Add up the list of expenses and multiply the total amount by 5% to get a contingency buffer.
Following is the list of expenses to add to your moving budget-
Moving Company cost
Traveling Cost
Packing and Storage Charges
Selling or vacating rental property expenses
Buying or renting new property costs
Now you can plan your moving budget and estimate the actual cost of your move. To determine the actual cost of your long-distance or local move visits the link https://www.vanlinesmove.com/.
Ready For your Move?
Start your booking
today and save
time and money!
Get Quote
Ready For your Move?
Start your booking today and save time and money!
Get Quote
Categories
Archives