Everything should be in boxes for movers. Why?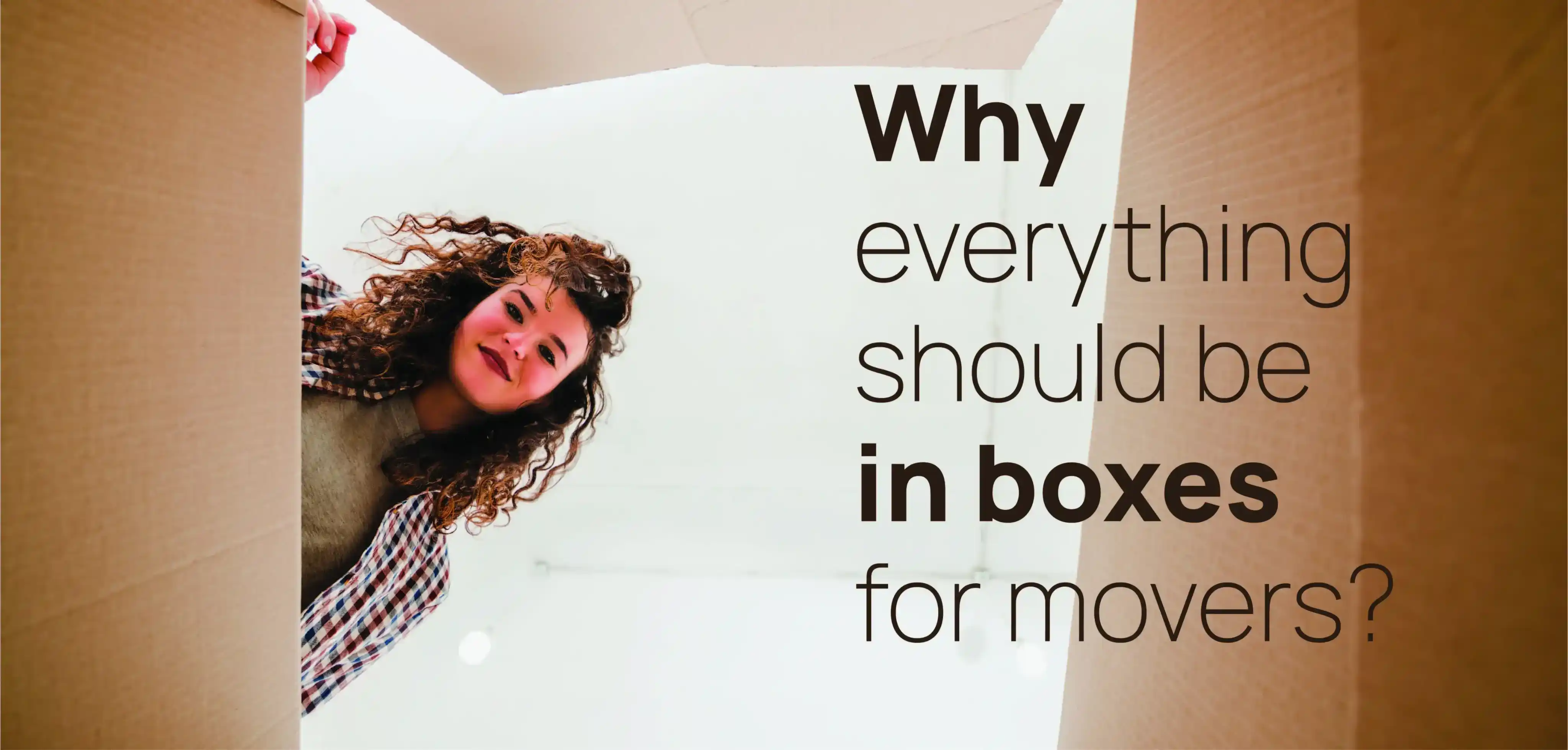 Moving boxes are the primary requirement for completing the packing process. The purpose of using moving boxes for packing is to ensure the safety of the belongings as they are durable, efficient, easy to carry, and conveniently available. Some items in every household that does not fit in moving containers and boxes. Few belongings like TV, delicate paintings, and artifacts have special packing needs and thus should be packed in special boxes. You can use your suitcases, bags, etc. for packing items like clothes and save money on buying moving boxes.
Now, the question is whether it is necessary to pack every item in moving boxes. Let's find the answer to why moving companies want everything in the house or office to be packed in moving boxes.
· Protect the belongings
The aim of packing belongings in moving boxes is to protect them throughout the relocation. In moving boxes, belongings are tightly packed and allow protection against any shocks and damage. To ensure maximum protection for fragile items, you can add cushioning materials like bubble wraps, airbags, towels, and old newspapers. These prevent items from shaking and breaking.
· Easy to handle
Moving boxes are easy to handle and do not require any training. To prepare the box, you have to unfold it and apply tape to the bottom of the box to provide extra reinforcement. Once your box is ready, place the items in the box and add protective layers if required. Add a sealing with packing tape and label the box for easy loading and unloading. If your moving box is properly labeled, it will be easy to understand the handling instructions.
· Conveniently available
Moving boxes are easy to find as you can buy them online and from the stores in the market. Sometimes you can save money by getting free moving boxes from different places. There are a few locations where moving boxes are available for free. If you are interested in getting free moving boxes, read this blog https://www.vanlinesmove.com/blog/10-Places-to-Find-Free-Moving-Boxes. You can search online platforms that sell all types of packing and moving supplies at affordable prices. And if you are hiring a full-service moving company, leave everything to them as they will bring all required packing and moving supplies on moving day.
· Easy to pile up
Stacking moving boxes is easy as they are of uniform size and shape. Easy stacking allows the convenient loading of moving boxes on the dolly. They can be arranged in the moving van or truck and provide extra space for other items. When moving boxes are stacked neatly, it allows the movers to load the truck tightly and reduce the risk of shifting boxes during transportation.
· Box-packed items are easy to lead and unload
One moving box allows packing space for multiple belongings, and when you load that box on the moving truck, you load all those items at once. And as mentioned piling up moving boxes is easy; and saves a lot of time. Easy loading and unloading of moving boxes save space on moving trucks and allow maximum belongings on the small-sized truck. You can even save money by sharing the moving truck if the truck size is more than required.
Will movers move items not packed in boxes?
You cannot pack several items in moving boxes like furniture, kitchen appliances, electronic items, and more. But that does not mean that your mover will not move them. Your movers will move all these items as they pack them with protective packing material and secure them from any damage. Different packing materials used to pack such items are bubble wrap, blankets, sheets, etc. Though, a few items movers will not take with them on the moving truck like- valuables, documents, jewelry, etc. Discuss such items before signing the agreement with the moving company. Some other items are not allowed on the moving truck, and your mover will refuse to take them even if they are packed in a box.
So, we hope you get the answer to your question of whether everything has to be in a box for movers. If you still have a question, feel free to connect with the moving and packing experts at Van Lines Move.
Ready For your Move?
Start your booking
today and save
time and money!
Get Quote
Ready For your Move?
Start your booking today and save time and money!
Get Quote
Categories
Archives