Simplify Your Moving Journey- Prepare Children In Advance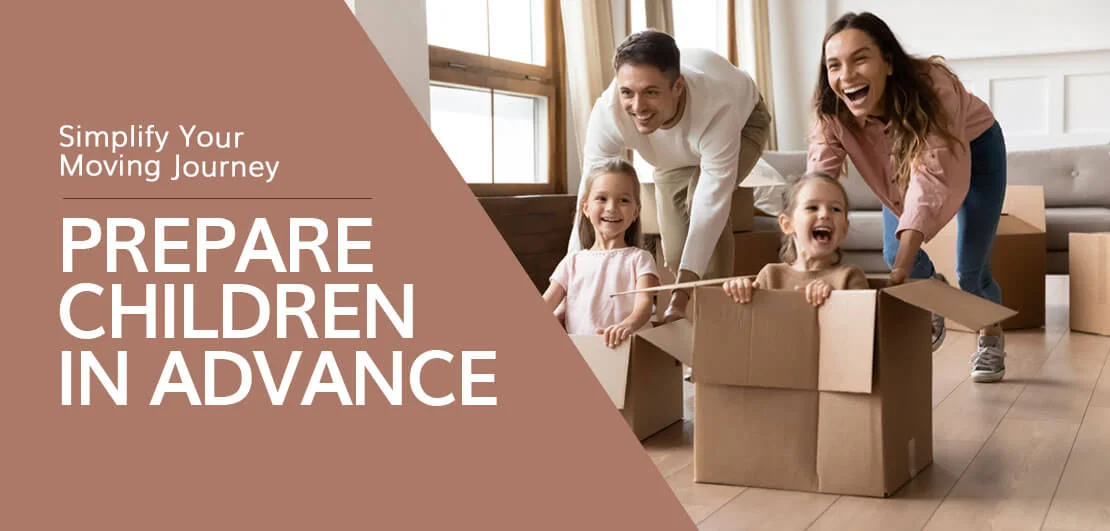 Moving to a new state or city is a big challenge, and with children involved becomes twice harder. If you are moving with babies or middle age kids, you might be facing challenges. While going through the moving process like packing, loading, and settling at a new location, there are chances of injuries or other risks for children. We can help you with some tips for having a risk-free move while moving with children.
Moving is not only physically challenging, but it also affects a person emotionally. During the process, children found this hard to face such change in their life. So, once you get settled with the moving plan, tell your kids about it. Tell them as early as possible as this will give them sufficient time to prepare themselves for the change. The news of moving might upset them, so list some reasons to excite them about the change. Sometimes kids get scared, and at this moment, you should help them deal with such a condition.
Simplify move for children with few tips
1. Inform children about their new home and also take their opinion how they feel about it. If your children are old enough to give advice, take their suggestion on the new house by showing them the pictures. Consider their views while making the final decision on the house. If you are planning a local move, you can take them to visit their new home and take their views for any changes.
2. Create a moving plan with your children involve them as much as you can. Set up the timeline for the move and how they can help in different moving steps. Assign them some tasks like cleaning duties, packing some items, and sorting their personal belongings.
3. Pack their room yourself. Pack each item separately in different boxes like books, clothes, toys, and medicines and mark them accordingly. If you are moving with a baby, pack a separate bag of his toys, diapers, and other essential items. This bag should have sufficient supplies so that you can easily survive until fully unpacked.
4. If you are moving with a toddler, try packing while he is asleep. If they are awake while you are packing, they won't let you do it. Or if your children are school going, use that time for packing and separate the items that are of no use.
5. Hire a children-friendly moving company as, during the process, you might be busy with the logistics. So, there are chances that you were unable to look out after the children. The problem can be solved, as many moving companies ensure that kids are safe and well-cared during the move. Some companies offer childcare service for the moving day, and the cost it added up in the moving estimate. Though a few companies provide activity kits to the children to divert them from the moving process.
6. In case your moving company is not providing a childcare facility. Hire a babysitter for the day. Even for the day before the move, while you are busy packing, you can leave your children with your family or hire a babysitter to look after them.
7. Host a "will see you soon" party for your kids in the time between their final day at school and moving to a new location. Children need closure as they leave their homes, and friends and parties like this will help them. You can invite their friends, your neighbors and spent some moments in your old home for the last time.
8. Talk to the doctor if you are planning to move with a baby. Ask them to list the items that your baby needs for a comfortable move. Also, take their references for the doctors at the new location. Sometimes, children show signs of sickness after moving so, pack your bags with their medications and dietary supplements.
Moving can be tedious in many ways if you are moving with children. With a few moving tips and ideas, your move can be smooth and relaxing. You need to be a little considerate and cautious, and everything will go smoothly. Prepare them in advance for the change coming in their life, and you can enjoy your moving day.
Categories
Recent posts
Archives