Best Times Of The Year To Move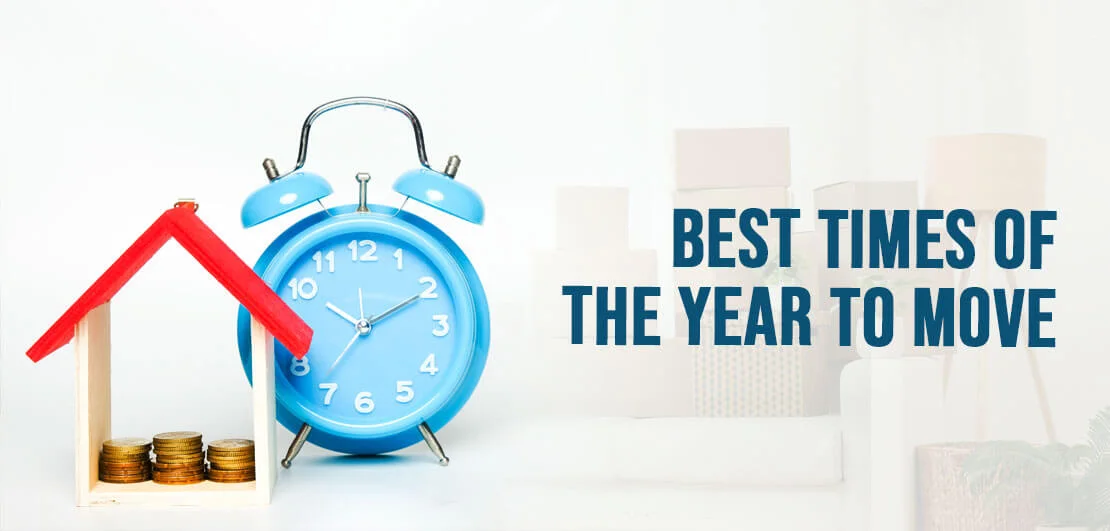 Moving to a new place with a professional moving company is an investment. Though it is a good investment as you want to experience a trouble-free move. Moving cost depends on various factors like miles covered, relocation time, moving size, and more. So, before hiring a moving company, you should focus on all the factors that can influence the cost of moving.
When it comes to moving time or moving date, you need to be very clear about the correct date and time. Because if you choose the wrong date, it might raise your moving cost by hundreds of dollars. Don't worry as we will make it easier for you to choose the best moving time to move.
· Best Months to Move
If you want to save some money on your move, then mid-September to April are the best months. These months are the best months of the years as the demand for movers is comparatively low. Moving companies are busy from May to September as the moving rate is higher. The demand for moving companies is exceptionally high during this period. Families with children move during this period so that there will be no loss of studies. Moving is easier during summer and spring as the weather is good.
In most of the areas, the lease starts in September. Thus, most people prefer to move during this time of the year. So, the time between mid-September and April is preferable for cheaper moves.
· Best Week to Move
Moving during the middle of the month is highly beneficial compared to the beginning of the end of the month. Avoid planning a move during the first and last weekend of the month, only if you can be flexible. Moving rates are lower in mid-month mid-week and will save on your moving estimate. The demand for movers is typically low, and your moving cost might go down.
· Best Days to Move
It is better to move in the mid of the week, if possible. Moving on weekends may increase your moving cost as the demand for movers is higher and limited. Moving on a weekday will save your money and add plenty of time on the weekend to settle up everything. Many moving companies offer cheaper moving rates from Monday to Thursday because of lesser demand.
· Best Time of the Day to Move
If you are moving, it will be better if you plan to move early morning. If you hire a professional moving company, they will schedule to come early in the morning between 8-10 AM. The weather is good in the morning, and it is easier for the laborers to work at a faster pace. Late-night moves are not preferred, as during night loading, and unloading will be difficult, chances of damage and injury are higher.
· Best Season to Move
Those looking for a cheaper move can plan their moving in late fall, winter, or early spring. During fall, the demand for moving companies is lower, so you will get a better deal on your moving estimate. Then comes winter, the moving companies are least busy, and companies are more flexible to schedule your move. But winter is not suited for moving with children. Spring is better than winters for moving, as weather is not harsh and demand is still lower during these months. Summers are highly preferable for moving, as children will not miss their schools and you will get a better deal if selling off the house.
Though, scheduling a move as per our flexibility is not possible. But with these suggestions, you can plan better and will save some money during the move. The best moving time, when the moving cost is within the budget and the date is as per the availability.
Categories
Recent posts
Archives