Moving Checklist-Making Your Move Easy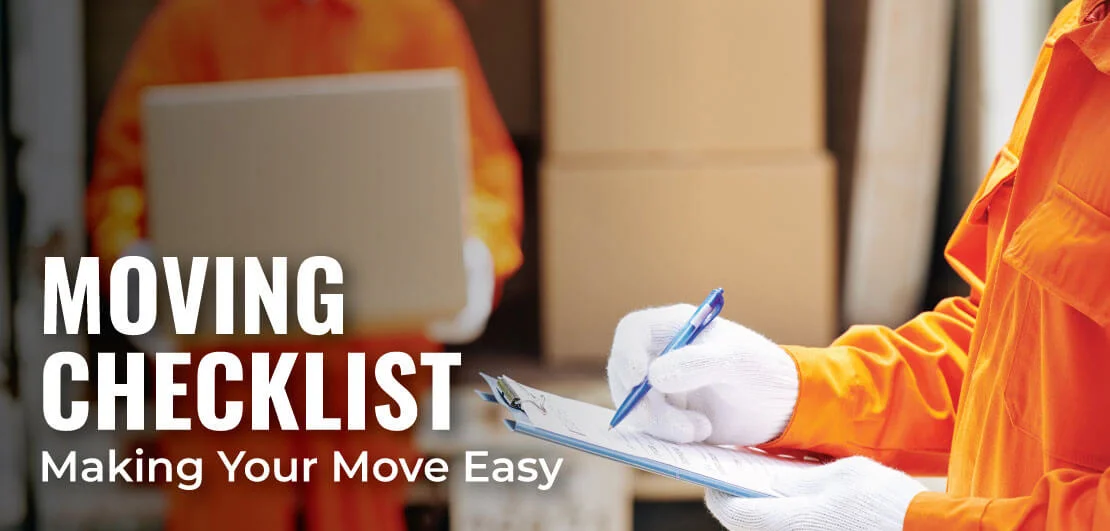 We all know that moving is a tiring and complex process. Though with some tools and tips, we can simplify the moving process. For a relaxed move, planning is the initial step that one should do very carefully to avoid any hassle. A moving checklist is an ultimate source that will help in the completion of moving without any trouble.
Planning a move involves so many things, and one can miss any of them. Though with some tools and tips, we can simplify the moving process. In the moving checklist, you can create a list of big tasks then break down these tasks into smaller ones. You know that every moving process is the same only difference is the distance to be traveled.
There are many things that you need to keep in mind while creating a moving checklist. The first and most important thing to keep in mind is the amount of time. As early as you prepare the moving checklist, soon you can start working on the task and finish them before moving day. To complete the tasks on time, break down the things according to the time they consume. Time-consuming things should be at the top of the list while the smaller tasks at the end.
For a comfortable and relaxing move, the first step should be finding and booking a professional moving company. Professional moving companies can help you plan and organize your moving and move you with zero worries. Next to this, the moving checklist must include the research regarding the new place for the house, school, utilities, and more. It should also include the tasks for changing the address at medical facilities and legal documentation. With these tasks enlisted in your moving checklist, you will not miss them at any cost and can have a stress-free relocation.
Generally, a moving checklist starts with searching a moving company and ends with the loading process. But a perfect moving checklist must include the tasks that you have to do just after moving. It will help in settling in the new place a bit easier and comfortable. This section will list the tasks on the priority that you have to do just after moving like, contacting utility services, cleaning services, and security services for the new house.
Plan your local or long-distance move with the best moving checklist, then visit the link and download the ultimate moving checklist for all types of moving https://www.vanlinesmove.com/tools/moving-checklist.
For full-service moving, visit the link https://www.vanlinesmove.com/ and get a free moving quote instantly.
Categories
Recent posts
Archives