5 Major Challenges & Their Solutions When You Move Out Of State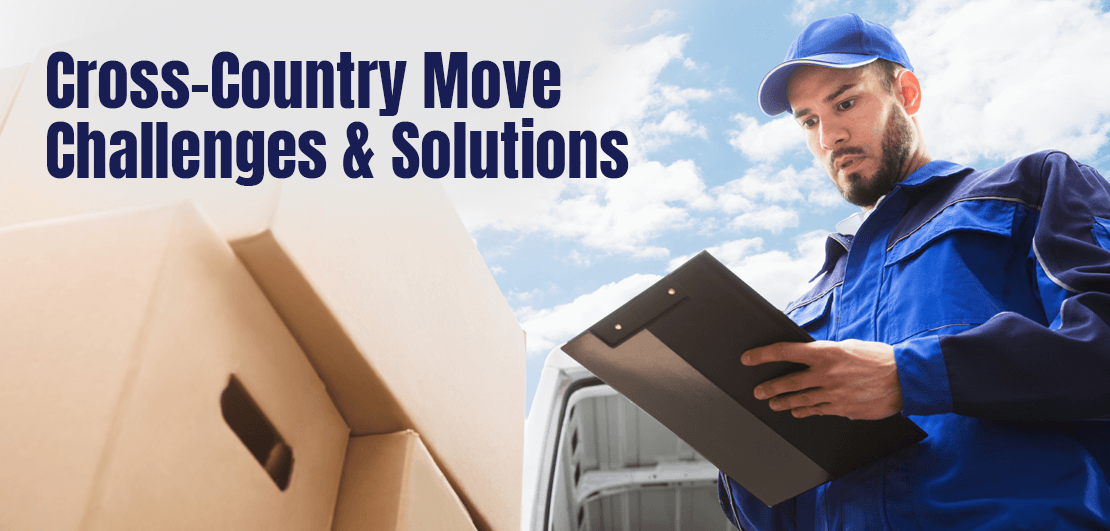 Moving to a new state is always exciting. However, the relocation is a daunting task as you are entering into a whole new system. Though moving companies are making moves simple and organized to a greater extent, there are challenges you have to conquer. There are several challenges you might face during your state-to-state move. We are listing five challenges and how to tackle them to lower your stress levels.
Challenge 1: Finding the best Cross-Country Movers
One major challenge while planning a state-to-state move is how to move across the state borders. Generally, there are two options to plan a move- Do it yourself move; or Hire a full-service moving company.
DIY move is quite challenging if you are planning a long-distance move. As here you have to move heavy appliances, furniture and large boxes yourself and you might get hurt in the process. Driving across the state can be tiring. So, the best option is hiring a full-service moving company. Now, the question is how to find a perfect mover for your move? The answer is you can find them online, or you can get referrals from your friends and family. You can visit Van Lines Move at www.vanliesmove.com, and you can easily find a professional moving company for your moving requirements.
Challenge 2: Collecting info about your new state or city
Every city or state has its own culture, cost of living, employers, and regulations. If you are moving to another state for work, you need to learn about your new company or organization. You will start your life in a new city, so learn about shopping places, schools, neighborhoods, and recreational activities in the region. But how will you know all this without visiting the city or state? The answer is to use online guides describing all about the location in detail. You can ask questions about the places on some of the websites. If you have any friends or relatives in that city, you can ask them to fill you in.
Challenge 3: Finding a perfect home without visiting a new state
The most important thing on your moving checklist is finding a home in a new state or city. But with all the move planning, packing, and work, it is impossible to visit a new city or state to find a new home. So now what can you do? The best solution is visiting online platforms providing a virtual tour of the properties listed for rental and purchase. These days most real estate agents offer this service for finding a home from another state or city. With the pandemic of COVID-19, real estate agents invest their time creating virtual tours of the properties to avoid health scares for their clients. You can collect as much information you need to get satisfaction before booking the property.
Challenge 4: Catching up with the local environment
The culture of each state is different, and you have to give yourself some time to settle down. Once you complete unpacking and start a new journey in your new home, try to make new friends. Interact with your neighbors, learn about the local culture and festivals. If you have moved to a state with a different language, you can learn the local language to fit into the culture. If you want to indulge in the culture and environment of your new state, participate in different activities, outdoor fun, and join local community groups.
Challenge 5: Adjusting with local cuisine
Food is a necessity, but it can cause you a fortune if you eat outside every day. But cooking food while unpacking and setting up the place can equally be difficult. Also, it is not easy to adjust to the local cuisine. Initially, you can cope with this situation by finding a local restaurant offering your favorite cuisine, though it can be cost-effective. But when you are all set, get groceries and vegetables of your choice and cook food at home. You can also try local cuisine if you are not picky with food, as this will help you explore more about your new home.
These are some of the challenges you may encounter, but you can conquer them with tips, tricks, and adjustments. You can visit online if you want to hire the best professional mover for a long-distance move.
Ready For your Move?
Start your booking
today and save
time and money!
Get Quote
Ready For your Move?
Start your booking today and save time and money!
Get Quote
Categories
Archives