Moving Scams- Learn How To Avoid Them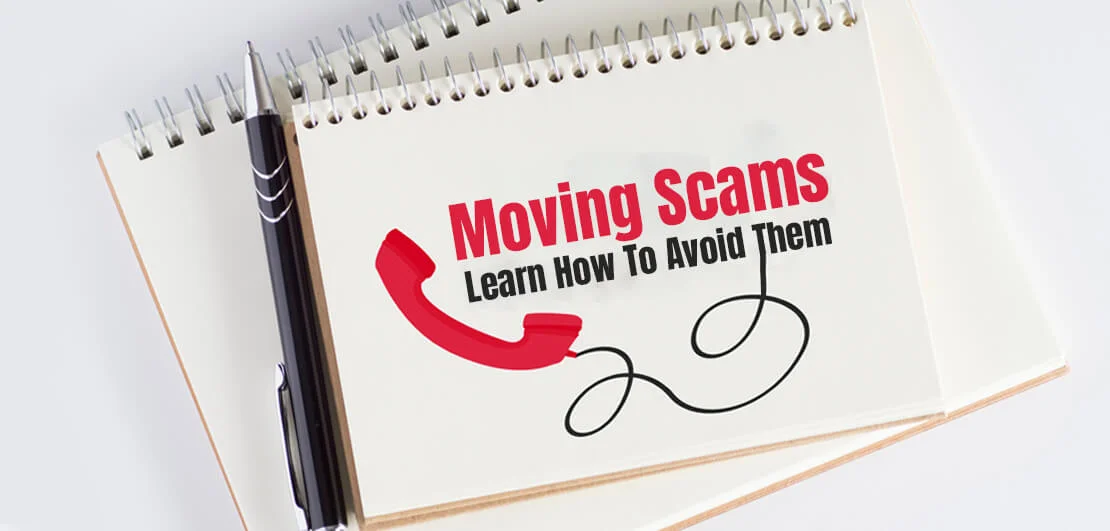 Are you moving soon? It means you are finding a new home, preparing for packing your belongings, and most importantly, finding a reliable moving company. But how do you know that the moving company you choose is a real one and not a fraud? With the hustle of moving plans, scammers will grab your trust with low bids of moving estimates and high-rate professionalism. They will encourage you to book the move as early as possible, and even they do not give you enough time to research about them and other terms and conditions of the moving agreement. At this stage, the moving companies change the price.
Different Common Scams to Avoid
Upfront Deposits for Moving Services
Learn about all the fees associated with your move before signing a moving contract. If you sign up with a reputable moving company, they will never ask for any cash or deposit just before loading the truck. If your mover asks you to do so, you may be dealing with a fraud company.
Hidden Moving Charges
Always ask your moving company to provide a legal contract and sign it before you hand over your belongings to them. Fraudulent moving companies avoid the questions when you ask them for tracking, and they add charges for packing heavy moving, carrying items from stairs, and more.
Suspicious Bids
A detailed moving quote is a prime differentiator between fake moving companies and legitimate professional movers. If your mover is not a fraud, they will visit your place to inspect the belongings. They will also gather all the requirements like packing and delivery. Different bids scam like-
Low-ball bid: Many movers offer a low-cost moving estimate, be aware and go into details as it is likely to miss some details. Always ask your mover to provide you with a moving quote, where everything is listed elaborately before signing a low-cost estimate.
Phone-based bid: Many moving companies offer moving quotes over the phone only, but it is impossible to create a moving quote without a visual survey. The moving company must get detailed inventory and visit your place to generate an accurate moving quote.
Volume-based bid: For long-distance moves, you should get a moving estimate based on the total weight of the shipment and not based on the volume of the truck. It is legally acceptable for short-distance or local moves, but not in the case of state-to-state moving, according to FMCSA.
Suspicious Terms and Conditions
Some fraud-moving companies try to outline the law with documents they created to protect their interests. Some companies will try to confuse you with different legal terms that restrict you from filing legal claims. Some movers will provide you with fake documents that do not protect your belongings and payments.
Right and Responsibilities
Every mover must provide their customer a document titled 'Your Rights and Responsibilities When You Move'. This document has all the information about fair practices, consumer rights, and regulations. If your mover does not provide you with such a document, this is a sign that they are not licensed.
Company Information Not Found
If you are researching the moving and unable to find a physical address, insurance proof, or company registration details, this is a sign that the company is a fraud.
Protect Yourself from Moving Scams
There are some steps and measures you can take proactively to protect yourself from such moving scams and fraud moving companies. Some suggested steps are:
Research Moving Company Thoroughly
Check reviews about the moving company on google and BBB to ensure the success rate of their previous moves. Also, ask your family and friends who recently moved and take their recommendations. Consider the moving companies they refer to because of their success moving experiences.
Check their license
All interstate movers must be licensed, and some local movers may also require a license as per their state government. Look out for the moving company on the Federal Motor Carrier Safety Administration company. You can also check the registration status, license, and insurance of the moving company on the U.S. Department of Transportation.
Know your rights and responsibilities
Most legitimate movers provide you with a booklet titled- "Your Rights and Responsibilities When You Move". If your moving company does not hand you the book, then ask them to provide it so that you get details of fair practice, consumer rights, and industry regulations.
Document everything
After delivery of your shipment, you have a limited period to claim for any loss or damage. List out all the issues on the moving company copy and then sign it. Get everything in writing before
you initiate the process of claim and reimbursement. So, the moving company cannot deny any claim.
When you plan your move with Van Lines Move, you will get moving estimates from licensed and insured moving companies and not from any fake mover. Get your moving quote today, and let our professional movers handle the rest.
Ready For your Move?
Start your booking
today and save
time and money!
Get Quote
Ready For your Move?
Start your booking today and save time and money!
Get Quote
Categories
Archives