Moving Insurance- What It Is & Why Do I Need It?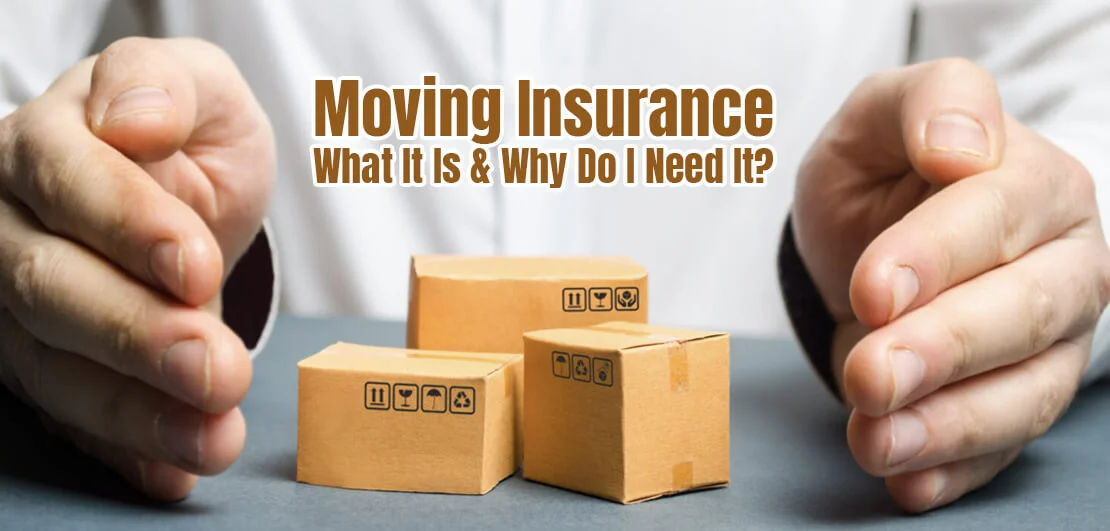 During move risk of damage of items is high depending on the handling of the movers. Even if your items are well packed and safely loaded in the truck, they got damaged during the transit. Any damage or loss is the first thing that ruins your move and upsets you for the loss. If you want to avoid such circumstances and get paid for the loss or damage of your belongings, you should buy moving insurance. Although buying moving insurance is not an essential step of moving, it is a great idea to invest in a policy if you are moving with high-value items.
There are three options of moving insurance- Basic coverage, Full coverage, and third-party insurance. Moving companies that offer cross-country moves should provide basic coverage and full-coverage protection. Moving companies cannot sell insurance, so the insurance they mention in their estimates is the moving coverage. If you want to purchase moving insurance, you can buy it from a third party.
Type of Moving Insurance
Basic Coverage
Basic coverage is a federal requirement for all cross-country moving companies. When these moving companies provide moving quotes, they will include this coverage with no additional cost. For any lost item, basic coverage will provide 60 cents per pound. This coverage is not applicable when you do self-packing. Basic coverage is best for short-distance moves while students move from their dorm to their parents' house.
Full Coverage
In Full coverage protection, companies offer more coverage than 60 cents per pound. Generally, it counts for $6 per pound. It typically costs 1% of the value of the belonging in the shipment. Some moving companies offer Full coverage protection based on the estimated value of the belongings. You can get details from the moving companies while collecting moving quotes. This moving insurance is used by families moving cross-country.
Third-Party Insurance
The Basic coverage protection and full-coverage moving insurance are according to the weight of belongings. These do not include several high-value items like jewelry. In such a case, third-party insurance is the best option to cover the security of these items. Third-party moving insurance is purchased to cover the damage from natural disasters, damage to one part of collection, mold, temporary storage, moths, insects, and mechanical accidents. This type of insurance is best for families moving cross-country with antiques, jewelry, and fine arts.
Cost of Moving Insurance
The cost of moving insurance depends on the estimated value of your belongings. The Full coverage insurance costs for 1-2% of the overall value of the belongings, while the basic
coverage is free. The cost of third-party insurance is $1.25 per pound, and this value can vary from company to company.
Why do I need moving insurance?
You will need moving insurance to protect all your household items against any loss or damage. Since the basic coverage and full-coverage protection provides limited protection, it is worth buying moving insurance. When you move a considerable amount of property and belongings, you can buy an extensive coverage plan through a third-party insurance company. Buying moving insurance covers your belongings during the move and protects you financially in a worst-case scenario.
So, next time whenever you plan a move with any professional moving company, ask them in detail about the protection they are providing for your belongings. If it is not as per the cost of your belongings, you are free to buy moving insurance from third-party moving insurance companies. Want to learn about moving quotes and moving insurance visit Vanlines Move.
Categories
Recent posts
Archives