Do you want to feel at home in a new neighborhood? Learn how.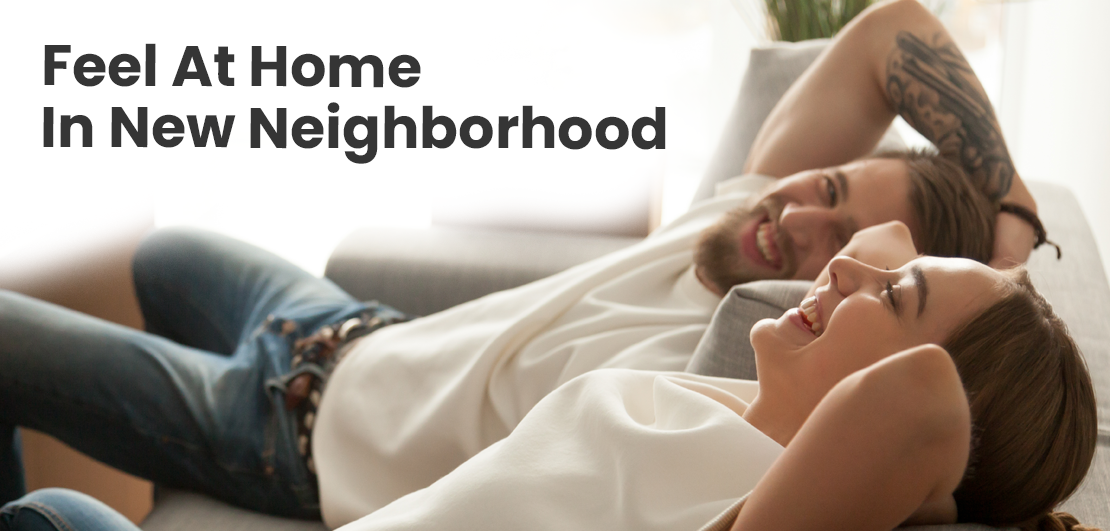 Moving into a new city or town will change your life to a greater extent. When you relocate, you have to know about your new house and a new neighborhood. It can be tough to connect with people instantly when you move, as the process takes time. You can do different things when you begin your life in a new neighborhood. You can explore the area for schools, grocery shops, parks, and restaurants.
The list of doing things to connect with your new neighborhood and to feel like home does not end here. There is more to it. Let's see what else you can do
Walk across the neighborhood
The best way to explore any place is by walking through the streets and corners. Walking is a slower way to commute and the best way to get details about the neighborhood. You can stop at different cafes, shops, parks to explore the perfect place where you can relax. By walking through the city, you can check out the posters and advertisements about the current and upcoming events. With a long walk in your neighborhood, you can learn a lot and get a chance to connect with things. You can relieve your moving stress by walking in the fresh air.
Introduce yourself to your neighbors
Neighbors are the only people who can help you learn about the local things. And they will also give their hand in need. So, once you move into your new home, introduce yourself to your neighbors. People throw housewarming parties to know and connect with the neighbors.
Visit local cafes and parks
Every time you go out to explore a new park, café, or restaurant. Try new places every day to decide which place suits you better. If you live in a friendly neighborhood, you can get a chance to meet new people in cafes, bars, and parks. If you have children, take them to a park where they can make new friends and enjoy their life in a new city.
Explore local communities
Community means everything to people who believe in it. For them, their neighborhood is their family. If you are a sports fan, you can join the local teams and fitness classes. All the community centers offer different services for organizing garage sales and related events in their neighborhoods. You can check their boards for upcoming events in the area. It is the best place for those who love to volunteer in community work.
Go online for local blogs
With the trending culture, people love to write about their city, town, and neighborhood in local blogs on the internet. One of the best ways to feel at home in your new neighborhood is to learn
about its little things through articles and blogs. You can join local social media accounts and be a part of the happenings.
Stay active in local celebrations
Most cities and neighborhoods have different ways to spend weekends and holidays. In some neighborhoods, you will find people celebrating festivals together, decorating the neighborhood, and organizing dinner parties for everyone in the circle. Once you settle in your new home, learn about the local festivals and events organized by the residents. Be a part of it, volunteer in different services, and enjoy your life in your new home.
If you have an open mind to mix with things, you will find something to make you happy and familiar even at new places. Moving can be a tough decision, but you have to move forward every day to secure a better future. Many people can lend you their helping hand in need in your new neighborhood. But, when you decide to move, a professional moving company will lend you their hand. So, connect with a professional mover now with Vanlines Move.
Ready For your Move?
Start your booking
today and save
time and money!
Get Quote
Ready For your Move?
Start your booking today and save time and money!
Get Quote
Categories
Archives