Why should you plan a Summer Move?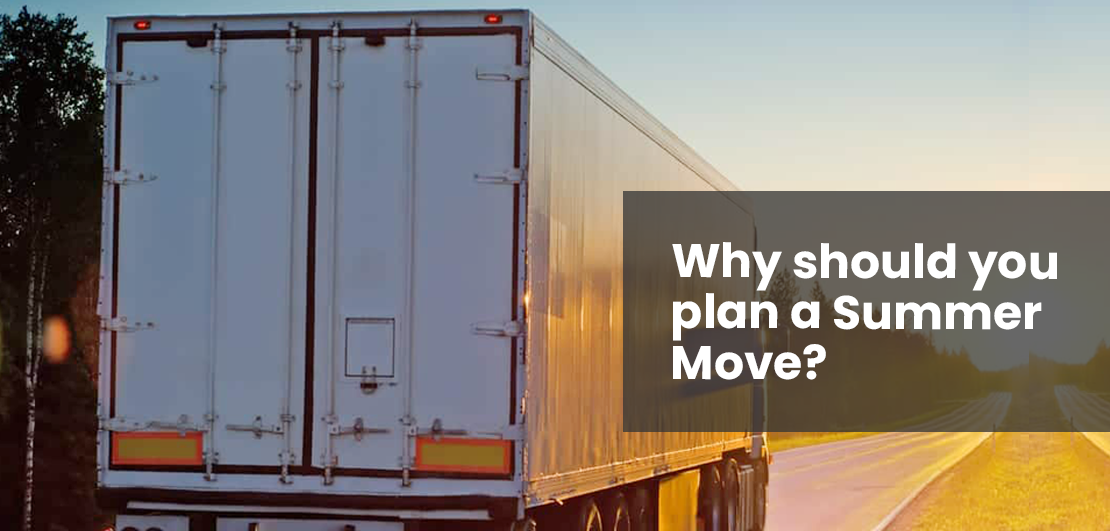 Did you know more than half of the moves took place in the summertime? Summer is the busiest season for moving. There are several reasons people prefer to move local or out of state. We have listed five reasons why you should plan your move in summer.
Children are out of school
Most people plan their move in summer because schools are closed during this period. If you are a parent, you do not want to disrupt your children's schoolwork. Starting a new school in the middle of the year is difficult for the children. To get admission to a new school during summer is simpler everywhere, and your children can start their education from the beginning of the school year with other students.
Real Estate is at the peak
If you want to move into a new home of your own, then summer is the best season to move. During summer the real estate market is highly active with excited buyers ready to buy properties. There is an increase in buyer interest in summer. It is easy to find the best properties for sale. Sales are higher in between May and August. Most leases end in June and July, which make properties ready to reenter the market for purchase or rent.
Weather is perfect
Some regions can be pretty hot during summer, while some have perfect weather all year round. Moving is efficient in summer because you have nothing to worry like about cold, ice, snow, or rain. In winter, you have to take extra precautions against storms and snow. Moving during day time can be exhausting and tiring, so plan your move early morning or in the evening.
Socializing is easy during summer
When you move into a new city or state, you might feel lonely and miss your friends. Summer is the best time of the year to mingle with people. In most regions, people organize pool parties and other summer events. Sports fans can enjoy sports leagues organized by the communities and neighborhoods. You can meet your neighbors, make new friends and start your life at a new place with some new excitement.
Working is more relaxed
Most people take vacations between June and August as there is no work pressure to meet the deadlines. Weather makes it is easy for everyone, and things seem to move at a slower pace. If you plan your move during summer, you can easily take some time off from work. If you have less work pressure, then your relocation process will automatically become less stressful.
Another reason why it is better to move during summer? Summer is perfect weather for a yard sale, and you can get rid of the items you longer need. You can make some extra cash with this sale and help you manage your moving expenses.
Are you planning your move in the summer? If yes, you can connect with Van Lines Move to make your move efficient and simpler. Get your free moving estimates online and compare movers instantly.
Ready For your Move?
Start your booking
today and save
time and money!
Get Quote
Ready For your Move?
Start your booking today and save time and money!
Get Quote
Categories
Archives