Understanding the Different Kinds of Moving Estimates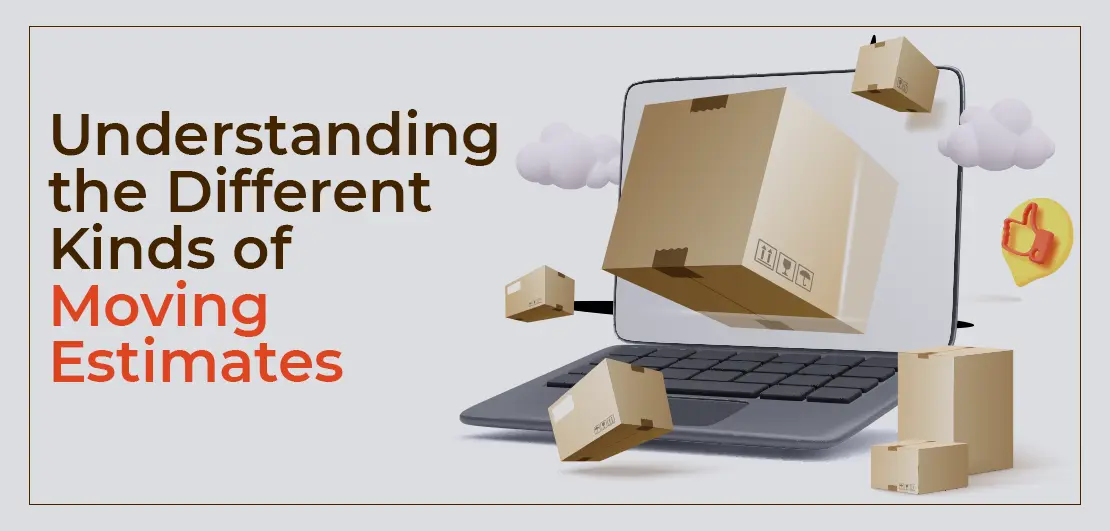 There's a good possibility you don't understand quotations very well if you're looking to employ professional home movers to assist you in moving soon. Relocating is complicated enough without adding the task of comparing and contrasting several moving estimates. Here's a brief rundown of potential outcomes so you can make a well-informed choice.
Different Kinds of Moving Estimates
Binding Estimate
A binding estimate is a fee provided by a moving company based on the expected weight of your belongings. When we say "estimated price," we're talking about the total moving cost. The mover is obligated to stick to the estimate even if the actual weight of your package is higher. However, you are still responsible for the penalty if the weight of your shipment is below the agreed-upon quantity.
When it comes to financial planning, this is often regarded as the single most incredible perk. If you choose a service with a set price, you can be confident that the final amount you owe won't go up unexpectedly.
Non-Binding Estimate
It's an estimate that can't be used in court. This is a rough estimate of moving costs. The ultimate cost will depend on the weight of your things and may be less or more than estimated. It's hard to anticipate how much moving will cost.
Instead of letting movers look at your stuff, you may receive prices over the phone or online, which has benefits. No mover may charge more than 110% of the estimate unless the consumer requests additional services. If the total amount of things to transfer doesn't vary, non-binding estimates are reliable.
Binding Not-to-Exceed Estimate
Customers have shown a desire for contractual not-to-exceed estimates, especially for a long-distance move. Because these are estimates, you will not be charged extra weight charges even if the overall weight of your things exceeds the estimate (assuming you haven't added any more items, which would violate the contract). However, if the actual weight of your items is less than the estimate, your total cost will be decreased.
Moving Made Easy! Tips for Obtaining Quotes
If you know what to expect from the various moving estimates, you can make a more informed choice before committing to a mover. The following suggestions might prove to be helpful.
● Before hiring an interstate mover, look into their track record and interstate moving authorization.
● Compare moving service package prices; get three quotes.
● Request a quote from a specific person so that you may ask questions.
● To obtain the best pricing, consider your move's date, season, distance, size, weight, and packing and labor charges. Several factors influence migration costs.
● Read the terms and conditions before signing a contract. Inquire with your moving company about an estimate.
● If you're pressed for time, look for moving quotes online.
Moving Help
Want to know more about the various estimation methods? Get a moving quote from the best moving companies. We'd love to chat about our moving quotes and how we can facilitate a trouble-free relocation.
Ready For your Move?
Start your booking
today and save
time and money!
Get Quote
Ready For your Move?
Start your booking today and save time and money!
Get Quote
Categories
Archives