Trash Removal or Junk Removal- What are the difference?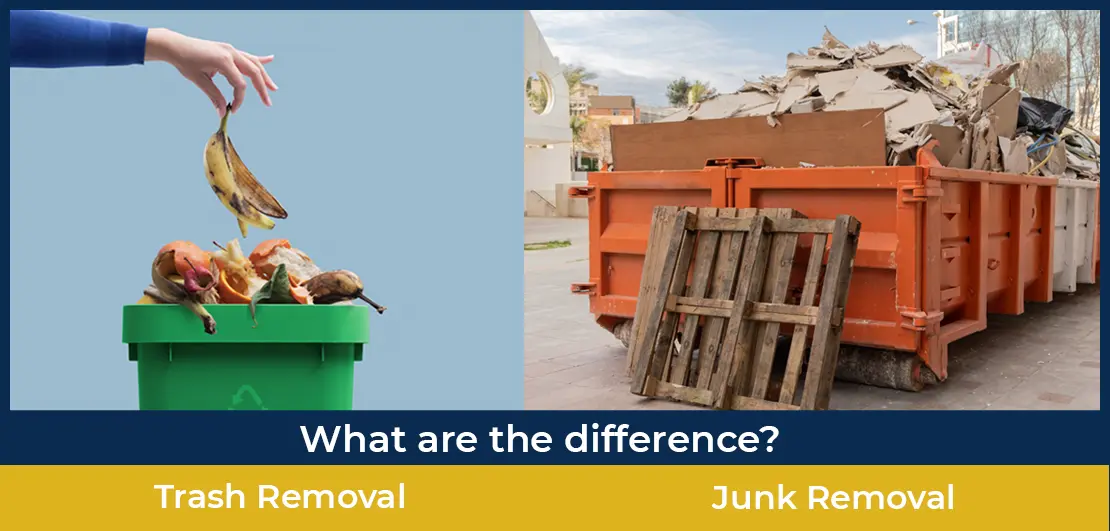 Clearing out a site means picking out those items that are of no use. But the question is what are you going to do with the waste items? Are you going to throw it away or find some other way to handle the waste? When you clean a home, you will throw away several items that do not fit in your trash bin and your trash removal company will not take them away. The trash removal company also does not take bulk trash. In such a condition what will you do- ask for a trash removal service or junk removal service?
Though both service providers aim to clear out the waste, there are differences in their operations. You need to understand the difference between the two to get rid of waste accordingly. Let us study the difference-
Large-Scale Waste Hauling
Collecting garbage from residential areas is handled by garbage collection companies. These companies collect household waste every day. But with the annual cleaning of the house, a pile of trash will be formed and no local sanitation company will haul it. In such a scenario you need to call a junk removal company. these companies take away the pile of waste from your home.
Local trash collection companies have set a limit on the waste that they will take away weekly. And there are times when you cannot fit all the trash in the bin provided to you. Here, a junk removal company will handle everything and they will take away household trash, electronic appliances, and furniture.
Bulk Pickup of Waste
Local authorities have assigned sanitation companies for a particular location and they organize several programs and help you get rid of waste. These programs are affordable and focus on bulk trash collection, community collection of appliances, and more. But these events are held once a year, so what will you do throughout the year? You can call a junk removal company as they can collect the bulk waste in a day. Even a junk removal company will take mattresses, electronic appliances, metal waste, and more.
Recycling and Repurposing of Waste
What will happen to the trash collected by trash removal agencies and junk removal companies? The trash removal agencies only collect household waste in limited amounts and sizes. In such cases, recycling is the only option, where they recycle paper, plastic, aluminum cans, glass, etc. Trash collection agencies have limited access to heavy item recycling programs and thus items like mattresses, furniture, and heavy plastics are thrown away in landfills.
But if you book a junk removal service to clear out the space, then they will handle the trash carefully. Most junk removal companies have a partnership with recycling industries and donation centers. The junk removal companies ensure the eco-friendly handling of waste. They sort out the waste and send it to recycling units and donation centers.
Van Lines Move has a huge network of removal service providers who work in collecting different types of waste. When you book a junk removal service with Van Lines Move then you are free of the stress of handling waste after junk removal. We have coordination with companies who recycle different types of waste and also NGOs who take old furniture, appliances, mattresses, clothes, etc. as a donation.
Get your junk removal service instantly with a free moving estimate online. Connect with the experts and let everything done on time with fewer worries.
Ready For your Move?
Start your booking
today and save
time and money!
Get Quote
Ready For your Move?
Start your booking today and save time and money!
Get Quote
Categories
Archives