Transport a Car? Why need a professional to move?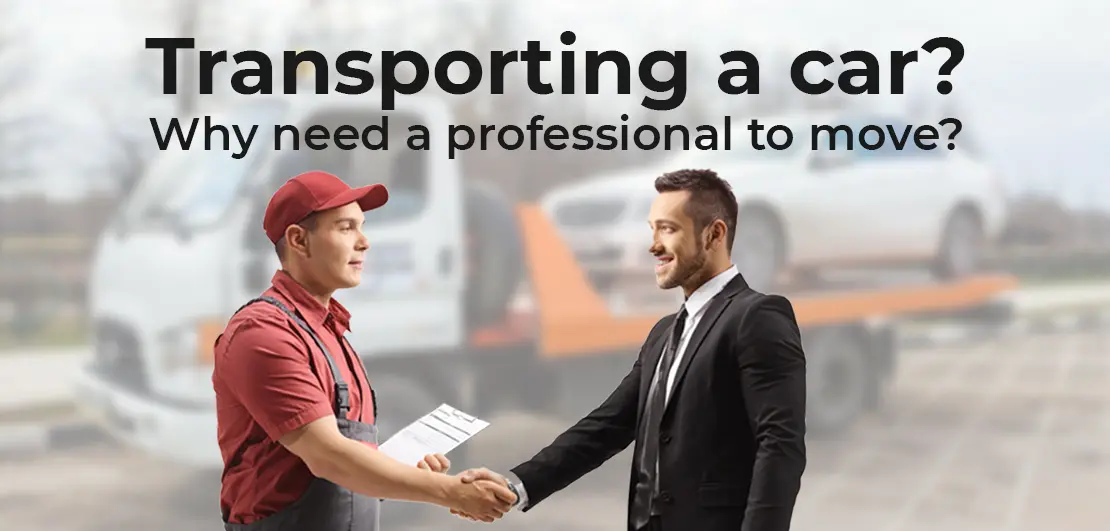 Everyone owns a car, and while they relocate; they wish to take it with them. When people shift either within the state or out of state, they need their vehicle to commute, and they have to carry it wherever they go.
Moving a car is difficult and requires special handling. You can make the moving process easier by hiring a professional car transport company. There is a team of professionals who are experts in shipping cars with safety. But the question is why do you need a car transportation company? So, we have compiled a list of reasons that will help you understand the requirement of a car transportation company while relocating.
A car transportation company relocates your car anywhere you want. They use a different type of trucks to carry your car that assures no damage to your vehicle. These companies offer various services as per the requirement of clients. There are multiple reasons why you should book a professional car transport company to handle the relocation of your car.
No wear on your vehicle
When you hire a full-service car transport company, they help you plan the transport of your vehicle. Your cars are expensive and you do not want any unnecessary wear to your car. To ensure no wear to your car we transport them in enclosed trailers. This protects car tires, engine, and car body from any wear. An enclosed trailer for car transport is the best way as it also protects the car from external elements light sunlight, insects, etc. Self-driving the car over thousands of miles can cause wear to the tires and engines.
Safe and reliable
For safe and reliable car transport, you can trust professional car transport companies. While relocating you want to make sure that everything goes well. There should be no damage to your belongings and so does to your car. A car transportation company will transport your car across the state borders without any damage. They have the right tools and equipment to move your car. Car shipping companies also provide GPS tracking facilities so that you can track the vehicle when it is on the way to your new home.
Free you from stress
Relocation is a hectic and stressful process but with the right moving partner on your side, you can move with a relaxed mind. Also, if you have to move your vehicle to your new home, it will add one more worry to your list. You can make it simple by hiring a professional car transportation company. The company will handle everything from planning the car transportation to delivering the car at the new location. Once you are free from the stress of moving your car to a new state, you can focus on other important things. You can work on other tasks on your checklist.
Safe transport for luxury cars
Luxury cars are expensive and rare, which means you need to give extra attention while relocating. It is better not to drive these cars from state to state. Most car transport companies provide luxury car transportation services where professionals cover the vehicle to protect them from climate change. These cars are transported in enclosed car trailers using special moving equipment.
The best option for Interstate Moves
Long-distance moves are hectic and tiring and you need complete rest before moving into your new home. After moving in, you have to unpack and settle everything in your new home. If you drive your car while moving from one state to another you will be tired. And there are risks of wear to the vehicle like wear to the tires and engine.
All these reasons can make you realize the importance of hiring a professional car transportation company. If you are moving soon and need to ship your car to a new address, you can connect with a professional car-transport company with Van Lines Move. Get your car anywhere you want with safe and reliable movers.
Ready For your Move?
Start your booking
today and save
time and money!
Get Quote
Ready For your Move?
Start your booking today and save time and money!
Get Quote
Categories
Archives