Van Lines Move- For the best long-distance moving experience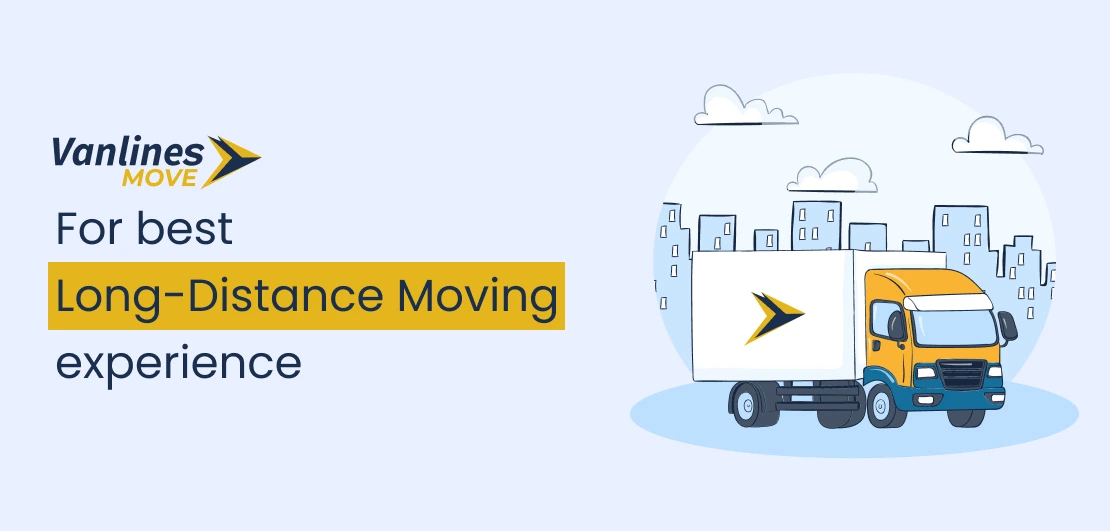 About Van Lines Move
Van Lines Move is an online platform where we connect customers to established moving companies for their moving requirements. We have a network of moving companies providing different moving services, and all these moving companies are licensed and insured for nationwide moving. We work with moving companies who offer residential and commercial long-distance moving services.
Other than residential and commercial moving services, Van Lines Move has several qualified movers who provide heavy equipment moving service, car transportation, junk removal, furniture moving, piano moving, last-minute moving and more.
Movers at Van Lines Move serve in 48 states of the USA and have experience of several years. Since they are for a long duration in the moving industry, they know the right way to relocate. For any type of moving needs- local, long-distance, residential, commercial, piano, heavy equipment and more, our movers have the right moving and packing tools. They understand the moving requirement and work accordingly.
Van Lines Move Features
Free Moving Quote
Trusted Moving Network
Licensed & Insured Movers
Affordable Moving Rates
Experienced Moving Professionals
Movers in 48 States
Easy Customized Moving
Transparent Pricing
Services Offered by Van Lines Move
Van Lines Move offers a broad range of moving services for residential and commercial relocations. Our goal is to simplify the moving process for everyone by rendering quality moving services. Van Lines Move is known to connect moving companies to people planning to move.
Long-Distance Move- Van Lines Move has interstate moving companies in their moving network. Van Lines Move has top-rated movers in 48 states across the USA for providing nationwide moving services.
Local Move- Van Lines Move connects people with experienced local moving companies to move within the state boundaries.
Corporate Move- Irrespective of the size of the business, Van Lines Move has professional corporate movers. All our moving companies plan and execute the corporate move with such a strategy so that the business doesn't face any loss during relocation. Van Lines Move also provides Employee Relocation services at affordable rates.
Furniture Move- Move furniture of any size to any part of the country without any hassle. Van Lines Move will help you find a professional furniture moving company as per your moving requirements.
Last Minute Move- Van Lines Move will be your partner in last minute hassle of moving by connecting you with qualified moving companies across the USA
Heavy Equipment- Van Lines Move works with moving companies providing specialized moving services for heavy equipment.
Junk Removal- Clean up your house, office or construction site and ask Van Lines Move to help you with Junk Removal. We will connect you with experienced junk removal companies.
Car Transportation- Ship your car wherever you go with Van Lines Move moving experts. Our moving companies are licensed and insured for cross-country moves.
Pricing at Van Lines Move
Van Lines Move has complete transparency when we provide moving quotes to our customers. We provide a free moving quote to our customers that are generated by considering several factors gathered as moving details. All our moving quotes are estimated amount that can vary if the moving requirements changes.
Moving companies at Van Lines Move generate moving estimates as per the moving details entered in the moving form. Several factors can affect the moving cost, including
Moving Distance
Moving Date
Property size and type
Moving services requested
Additional moving services
Moving & Packing supplies
All these factors can result in increasing or decreasing the moving estimate. Van Lines Move made it easy for people to set up their moving budget by introducing Van Lines Move- Moving Cost Calculator. Try this out if you are planning a move.
Customer Experiences with Van Lines Move
Van Lines Move has the best team of customer representatives who connects with customers to understand their moving requirements. We try to remain in touch with our customers to ensure they have a relaxed moving experience.
Customers who are planning their move reach us through websites and telephone calls. We gather all the necessary details and provide the best rates for their move. With the customer reviews and feedback we are getting through email, we are thankful to our customers that they are happy with our services.
Van Lines Move's website and social media presence?
Van Lines Move has an active website that can be accessed at https://www.vanlinesmove.com/. On our website, you can find detailed information about all our services and some tips and hacks for relocation by experts.
Van Lines Move is active on social media platforms like Facebook, YouTube, and more. You can connect, follow and subscribe to our social media for moving tips, hacks and offers on moving services. We have a team of moving experts who answer queries updated on our social media, you can ask as many questions as you want.
Van Lines Move for Different Moving Needs
Van Lines Move is the ultimate channel for both people planning to move and reputed moving companies across the USA. Our moving professionals can handle all types of moves with safety and quality. All the crew members of moving companies are trained regularly to understand the moving requirements and add perfection to the service.
Van Lines Move can be trusted for finding reliable, trusted and professional moving companies for long-distance and local moves.
Ready For your Move?
Start your booking
today and save
time and money!
Get Quote
Ready For your Move?
Start your booking today and save time and money!
Get Quote
Categories
Archives