Transporting a Car Out-of-State in USA? Lets Check How Much Does It Cost?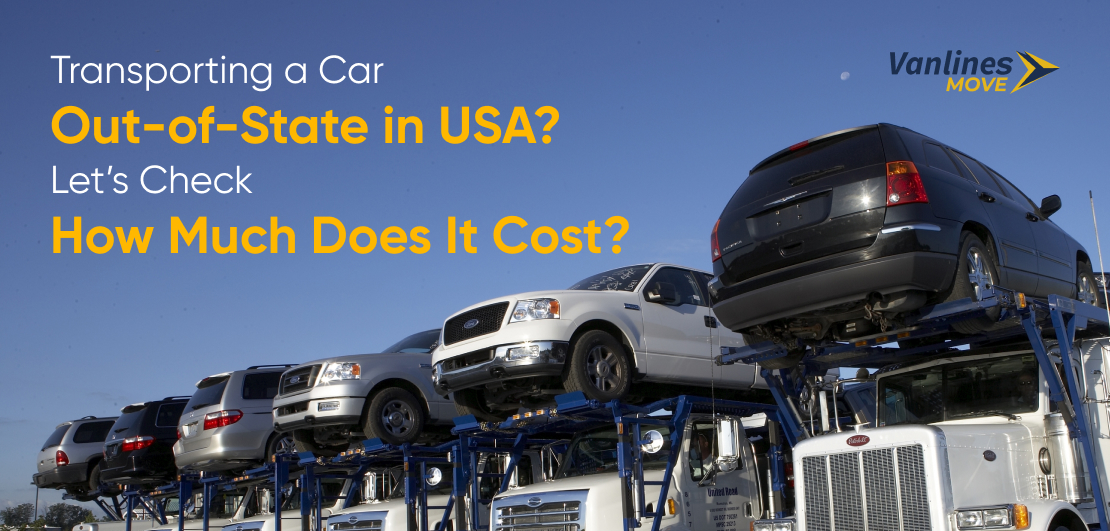 Are you moving out of state and planning to ship your car to the new address? For secure and damage-free car transportation, hire a reliable car transportation company. Most car transportation companies offer several options for shipping a car like- open car shipping, enclosed car shipping and more. The cost of shipping a car depends on numerous factors, and in this article, we will read about those factors and how they impact the overall cost of car transportation interstate in the USA.
Let's check out the factors on which the cost of car transportation across the states:
Distance to be covered
Moving out of state means you will be covering more than 100 miles. This means the cost of shipping a car is higher. The average cost for transporting a car across the states is $2.00 per mile for a journey less than 200 miles. Though with the increase in miles, the shipping cost might drip per mile. The base fare for transportation varies from company to company and the distance between the home location and the final destination. If you are shipping your car to a remote area with low transport activity, the cost of shipping the car will be high. As you are moving across the state border, the cost of shipping will be high due to more fuel consumption.
Timeframe for car shipping
If you are transporting your car from state to state in the USA, then it will usually take 5-14 days. But if you want your car to be shipped through rush delivery, then it might be expensive. Most car transportation companies charge between $200-$500 if they were asked to transport the car within a short timeline. The time of shipping can be reduced if you book a transportation company with a single carrier instead of a multi-vehicle carrier.
Several car transportation companies offer expedited shipping services and charge more money than usual. The cost of car transportation can be affected by the peak moving season i.e. during Summer. If you are transporting a car during a peak season, then it will add $200-$500 to the cost evaluated. Moving a car during the off-season can be lower but speed shipping will still be costly. Choose the option wisely.
Safety of car in transit
If you hire a trusted car shipping company to relocate your car, then you can remain worry-free about car safety. Most car transportation service providers offer guaranteed safe delivery for your car, and this makes car shipping expensive. Though few companies offer low-cost transportation, there you have to compromise with safety.
Open car transportation is a low-cost option for car transportation. In this mode of transportation, the car will be placed in open carriers where it will get dirty and damaged in transit. Open transportation means exposing your vehicle to harmful high-range UV rays that can damage the
colour of the car. In enclosed car transportation, the car will be packed in a closed container that protects it from UV rays, heavy winds and all kinds of damage. But this is expensive when compared to open car transportation.
The safety of your car is not only in the hands of the transportation company it also depends on your decision while opting for the mode of transportation.
Reliability of Car Transportation company
The very first thing while hiring a car transportation company to ship your car is to do detailed research. Check the company's reliability by reading out the customer reviews and testimonials on the company website. You can also check the registration status of the company at Better Business Bureau to make sure that the transportation company have a USDOT number. Most car transportation companies advertise that they are licensed to move vehicles nationwide. Make sure about the license as it will make the car transportation company more reliable.
All these factors affect the car transportation cost across the state border in the USA. Now, we will see how much a car shipping costs:
| | |
| --- | --- |
| Average Car Transportation Cost for < 500 miles | $680 |
| Average Car Transportation Cost for > 2500 miles | $1480 |
| Average Cost for Transporting a Car | $1190 |
| Average Cost for Transporting an SUV | $1340 |
| Expedited Car Delivery Cost | $1400-$1800 |
All these costs can vary depending on several factors we discussed and on the transportation company you booked.
Finally, it's time to find a reliable and nationwide certified car transportation company to ship your car out-of-state. Check out the cost of shipping your car across the state borders instantly at Vanlines Move Car Transportation service.
Categories
Recent posts
Archives