How to Pack your Television for an Apartment Move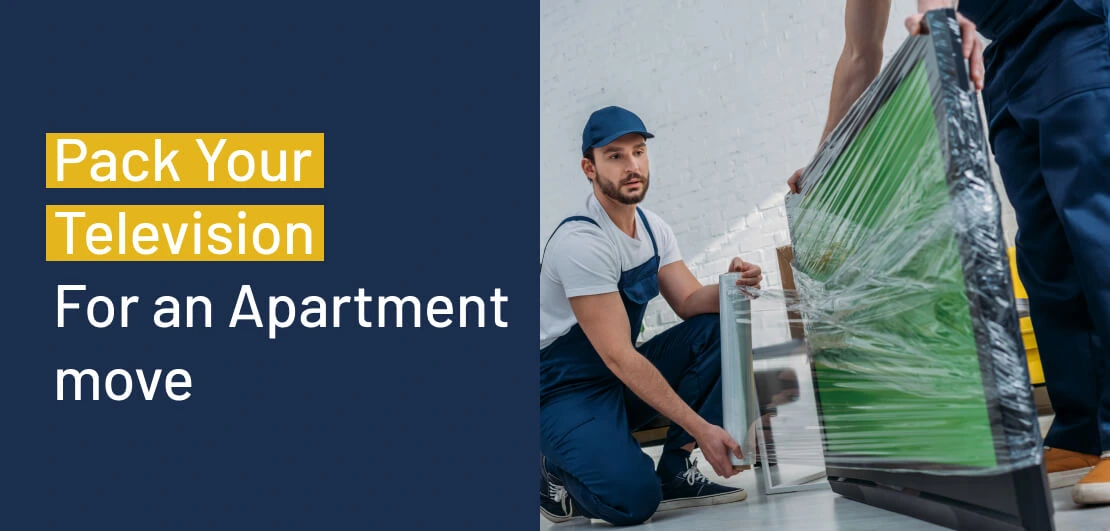 In most households, TVs are the ultimate source of entertainment. Even these days when a cable is out of fashion, about 80% of houses across the USA uses Internet-Connected TV device. But when you move the most difficult thing to pack is the TV. Finding a strong grip on the TV is awkward but you need to take the flat screen safely to your new home, either locally or over the state border.
Vanlines Move can share a few packing tips for packing a TV for an assured damage-free move. Let's start packing-
First thing
Buy a TV Box- A suitable box to pack and move the TV is very important. Most people prefer to keep the original packing box of the TV as it contains Styrofoam that adds extra protection to the screen. And these people might feel really lucky at the time of their move. If you don't have the original box of the TV then you have to buy a suitable one or you can ask your family or friends if they have a similar-sized TV box. Most moving companies also provide packing supplies and you can ask them to carry a tv sized box. If you want, purchase a TV box along with some protective coverings like wraps, sheets etc.
Unplug any cords and accessories- the next thing is to prepare your TV for packing and then for moving. First, unplug all the cables, cords and accessories from the TV. Keep these cables separately and mark them as when you have to re-plug them, you may get confused. When you pack the TV in the box, put these cables with it otherwise they got mixed up with other cables. If you use any other attachment with the TV, then keep these devices with the TV as it will be easy for the movers to keep them together at the time of unloading. You can use coloured bands for easy identification of cords and attachments.
Wrap the TV Screen- It's time to protect the TV screen from any scratch or damage. There is a high risk of cracks and scratches. Even if you pack your TV in the original packing, it is still at risk if padding is not done properly. If you don't have original packing and sleeves then you can use items like moving blankets, foam pouches, cushions, and bubble wraps to protect the screen. Babies' soft toys can be stuffed to prevent any jerks.
Ensure the safety of TV inside Moving Truck- Once all padding and packing are done, it's time to put your TV in the moving box. Keep your TV in the upright position in the moving vehicle and you are good to go. To avoid any movement of the TV box during transportation, keep it between other items. If laying it in an upright position keep it on the top of the boxes as it will prevent screen damage. You can keep the TV against the wall and between the wall and an item.
Unpack Carefully- Once movers unload your TV, keep it someplace safe and out of the way of the moving crew. Unpack it as early as possible to ensure that it is damage free. Don't keep the TV box on the floor to slide it out of the box; instead, two people carefully remove the TV from the box. Before plugging in the TV, let it come down to room temperature.
Keeping your TV and other fragile items safe is the movers' responsibility. They will pack, load-unload and move it with complete safety. Connect with Vanlines Move for a professional and reliable moving company. We will help you find the top movers in your area at affordable rates.
Ready For your Move?
Start your booking
today and save
time and money!
Get Quote
Ready For your Move?
Start your booking today and save time and money!
Get Quote
Categories
Archives