Summer Moving Tips for Long-Distance Move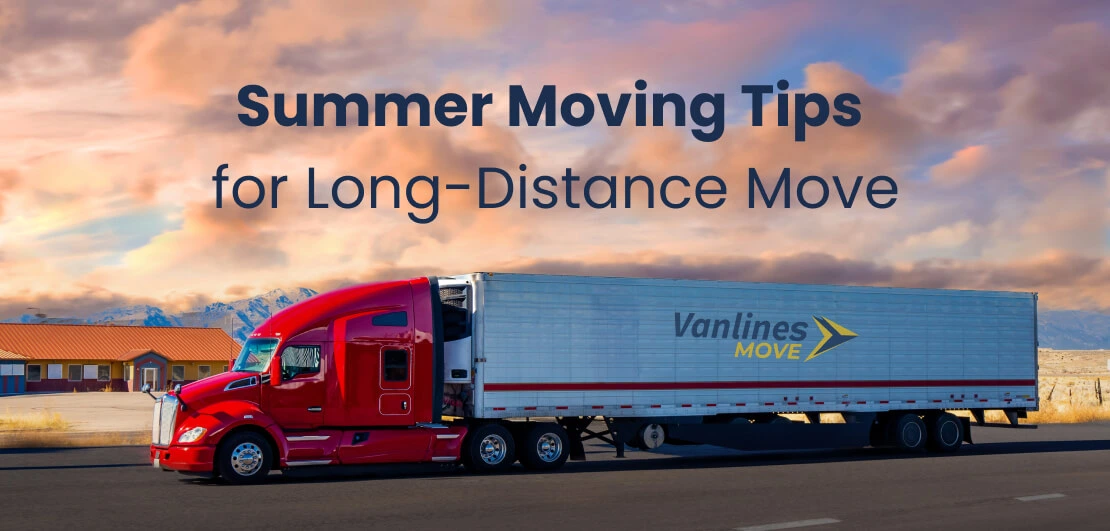 We all know that summer is the best time to move house for several reasons- it is easy to get off from work, the weather is good, and children are free from school. Most household moves are held between May to September. This is the official peak season for moving.
As there are certain benefits of moving during the summer, there are a few drawbacks as well. Heat could affect your move, and finding moving companies can be difficult. As the movers are in high demand, they might charge more money. And the most important thing is you will not get any move booking with top movers as they are pre-booked months in advance.
Don't worry as you can still organize and have a summer move with some top professional moving companies. Check out these top 10 moving tips for summer long-distance moves and follow them to make your summer moving a success.
Plan Your Move in Advance
Moving in summer is the peak moving season. So, once you decide to move, start planning even if you have months to prepare. Summer is the busiest time for movers you should book the preferred moving company in advance or you have to compromise. Planning your move means you can do detailed research for the moving company and still have time for other moving tasks.
Pick a Weekday for Your Move
Moving companies charge high rates on weekend moves. And as we know summer is a highly-priced season so to avoid additional expense it is better to book your long-distance summer move on a weekday.
Create a Summer Moving Checklist
It is always better to have a checklist of all your tasks for moving. So, create a moving checklist for your summer move in which you can arrange the tasks according to the weather. Don't suffer in the heat instead plan and organize the summer move such that you can work inside the house in the day and actively work on the outside tasks in the evening.
Special Packing for Electronics
Most electronic items are heated up with the heat of the sun, so you have to protect your electronics while moving long-distance in summer. Use cooling packing materials to ensure that the electronics are protected from external heat.
Keep yourself calm and drink water from time to time. A hydrated body means a relaxed mind and you can handle the summer heat, hectic long-distance moves and other moving chaos easily.
Clothing is an important part of the moving day. In one of our articles, we define the best dress code for the moving day. While moving in summer, you must wear light comfortable cotton clothes which are made of breathable fabric and will keep you cool throughout the day. It will avoid sweating and provide a cooling effect to your body.
Buy Right Packing Supplies
Long-distance summer moving means your belongings have to be in transportation for hours or days. The container might heat up and raises the temperature inside. High temperature is not good for the belongings. So, use the right packing material for furniture, art and other delicate items.
Prepare Utilities at New Home
Even if you are moving from state to state it is important to get your new house ready with active utilities. Once you move into your new home you will need air-conditioning, water supply, gas supply and power supply. So connect with the owner or the agent and ask them to activate all the utilities before your arrival.
Take Extra Precautions for Kids & Pets
Moving in summer over long-distance with kids and pets can be difficult. As they might be affected by the high temperature and feel uncomfortable. Make sure your pets and kids are safe inside the house, and hydrated throughout the day and if possible, ask your family or friends to take care of them as you might be busy.
Pack a Survival Kit for Summer Move
A survival kit is the bag of essentials you need on the day of moving or during the first few days of your move. Keep everything you need in this bag like snacks, water bottles, medicines, torch, hand fans, sunscreens, light clothes, and more.
So, follow these summer moving tips for long-distance moves and enjoy a calm, cool and relaxed move. And for your advanced planning of the long-distance move, we recommend you to connect with top moving companies across the USA with Vanlines Move.
Ready For your Move?
Start your booking
today and save
time and money!
Get Quote
Ready For your Move?
Start your booking today and save time and money!
Get Quote
Categories
Archives