The Ultimate List of essentials for your first apartment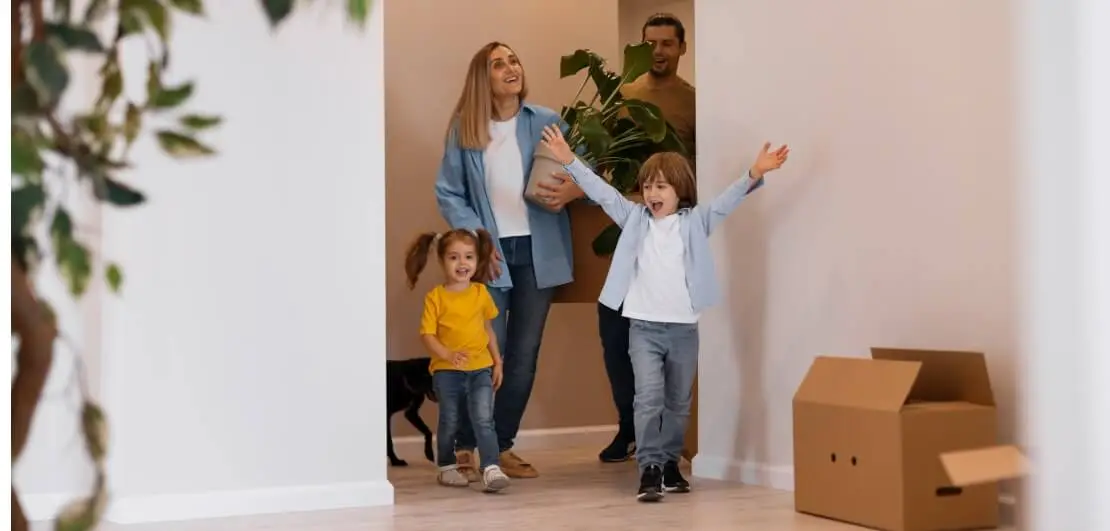 Moving to a new apartment is one of the biggest achievements of one's life and a moment of excitement. When you decide to move into your new house you want everything new. The feeling of freshness and touch of new things in your new house is different. But buying everything new is expensive and you need budget management for it. To manage the expense, you can create a moving budget after estimating the moving cost. You can buy all the essential items that you might need in your new apartment after doing strict spending.
With our list of essential items for your first apartment, you can decide what to purchase. Check out the lists for each room of the apartment.
MUST HAVES FOR KITCHEN
If you are a self-cooking person then you will love to use your kitchen. To make a perfect meal and a relaxing dining experience you will need some essentials for your kitchen. Check out the list before adding any item to the cart-
Kitchenware

Pots and pans
Baking dishes
Microwave safe dishes
Oven safe dishes
Serving dishes
Drinking glasses
Wine glasses
Knives and spoons
Cooking spoons
Mixing bowl
Coffee mugs
Strainer

Other essentials

Baking sheets
Coffee maker
Measuring cups and spoons
Ice cube tray
Chopping board
Dish towels
Hand towel
Dish rags
Kitchen shears
Food containers
Oven mitts
Garbage bags
These are the necessary items to first start cooking and setting up your kitchen. However, there are other items that you might need later and you can purchase them afterwards. Items that you can purchase later are a toaster oven, slow cooker, blender, instant pot, hand mixer, and more.
FOOD ITEMS FOR YOUR PANTRY
Stocking your pantry for the first time is difficult as you will be on your own for the first time in your apartment. If you stock up your pantry wisely then you might be able to save money in the long run. This list can help you decide what grocery items you want to buy for your pantry-
Staples and Spices

Bread
Rice
Flour
Coffee & Tea
Sugar
Cooking oil
Nut Butter
Cereals
Grains (quinoa, lentils, farro, etc.)
Vinegar and soy sauce
Ketchup and spreads
Pasta & pasta sauce
Canned food
Snacks- chips, nuts, seeds, pretzels, etc.)
Salt
Pepper
Spices (you can buy later)

Frozen Items

Frozen meat
Frozen patties & pizza
Frozen fruits
Frozen vegetables

Refrigerator items

Milk
Butter
Cheese
Egg and egg substitute
Fresh fruits and vegetables
Jam & marinades
CLEANING SUPPLIES
When you start living in your own space you are more inclined towards cleaning the place. In the starting, you need not spend a huge amount on expensive cleaning appliances but you will need some basic cleaning supplies and here we have listed those items-
Garbage bags
Mop and broom
Bucket for mop
Dustpan
Dustbins
Sponges and microfiber cloths
Paper towels
Multipurpose spray
Bathroom cleaning spray
Dishwasher
Liquid dish soap
Laundry detergent
Dishwasher supplies
Handwash
Baking soda and vinegar
Wood cleaning agent
Hand soap
Rubber gloves
You can buy a microfiber sweeper and fancy vacuum later
BATHROOM ESSENTIALS
Everyone has their preference for bathroom supplies, apart from the basic toiletries you will need some other items to keep your bathroom organized. Check out the list of bathroom essentials-
Bath towels
Hand towels
Wall hook
Shower curtain
Toothpaste and toothbrushes
Shampoo
Body wash
Toothbrush holder
Bathmat
Toilet brush
Toilet paper
Plunger
Dustbin
WELLNESS ESSENTIALS AND FIRST AID
Accidents and sickness can happen anytime and you should be prepared for everything. You can buy the essentials of a first aid kit and wellness supplements-
Cotton balls
Bandages
Small scissors
Crepe bandage
Antiseptic
Tweezers
Aspirin
Neosporin
Antacid
Aloe vera for minor burns
Thermometer
Several items that are required for first aid can be purchased later like allergy medication, decongestants, cough drops, and more.
BEDROOM ESSENTIALS
Moving to your first apartment excites you to decorate it from scratch. You can buy everything new for your bedroom like a new mattress, bed and more. But what items should be on the priority list for the bedroom in your first apartment? Let's check out the list given below-
Bed sheets
Pillows and pillow cover
Curtains
Comforter or duvet
Lamp
Dresser and organizers
Storage boxes and containers
Hanger for closet
There are a few items that you can buy later for your bedroom like a rug, throw pillows, nightstand and more.
Apart from these mentioned essentials, a few items are also required. Some of these items include-
Fans
Screwdrivers
Adjustable wrenches
Hammer
Flashlights
Best places to find first apartment essentials
The next thing you will be worried about is where to find the items for your first apartment. Target and Walmart are the right destination for your shopping spree but you can go for some affordable options if you are on a budget. We have found some places where you can buy these items at a low rate.
Garage Sales- If you are looking for affordable furniture like bean bags, couches, and unwanted dishes, then visit garage sales organized in your area. You can get a set of dishes at $10. However, finding garage sales and going to each sale can be difficult and time-consuming.
Facebook Marketplace- Facebook Marketplace and other online marketplaces can be your destination for finding great deals on furniture. The only trouble is to transport the item to your place from the seller's location.
Amazon- Amazon has everything you need in your first apartment. If you have a Prime membership, you can get your items delivered for free. You can get discounts on several items if you purchase during the sale.
IKEA- This megastore has everything you need for your first apartment and you can get them at lower prices. If you have set your budget then you should avoid shopping from IKEA as you can't avoid getting more and more items.
Dollar Store- This place is the right destination for buying kitchen and bathroom supplies in stock. You can buy glasses, dishes, mixing bowls, silverware and more at affordable prices. There are several food supplies available at the best price like ketchup and cereal.
Goodwill- A perfect destination for buying furniture, lamps, kitchen appliances, and more. You can also visit other thrift stores like Salvation Army Thrift to buy several items.
When you move to your first apartment, you have to visit the store multiple times to buy supplies from time to time. We hope this article will help you save time, money and energy.
Ready For your Move?
Start your booking
today and save
time and money!
Get Quote
Ready For your Move?
Start your booking today and save time and money!
Get Quote
Categories
Archives