How to survive a move during holiday season?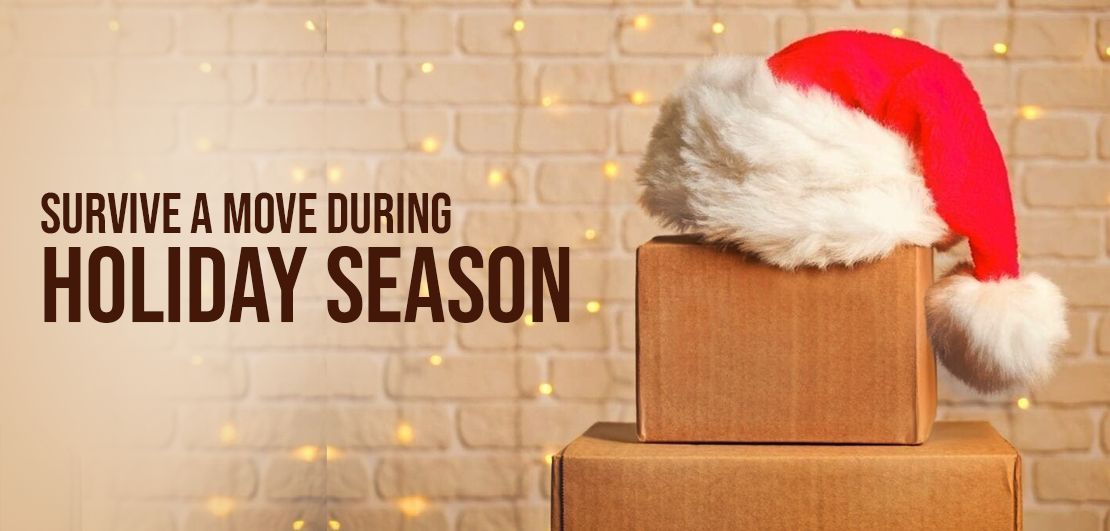 Moving is an exhausting process, and it is harder to move during the holidays. Planning a move between December and January can be cost-effective, but it can result in havoc at some points. Holidays are the only time of the year when you can enjoy yourself with your family and friends. Don't worry. You can manage everything by balancing your holiday fun and moving process.
We have listed a few moving tips and ideas to make your holidays fun-filled, and you can manage your move effortlessly.
Plan your move after Christmas
The best time to move during the holiday season is just after Christmas. Moving next week to Christmas is efficient as there will be no competition. Moving companies are available at affordable rates, and you can enjoy the remaining time with your friends and family. Hiring a moving company will simplify the process as during holidays it is impossible to ask friends and family to help you pack.
Leave the decorations for last
Holiday means decorating the house and planning a move after Christmas to let you enjoy the moments. If you plan a move next day or after Christmas, you can decorate the place and pack them at the end. Pack everything else before the holiday season, as you can enjoy the rest of the day without worrying about the packing.
If you plan a mid-holiday move, you can leave your living room decorated to give the place a feeling of Christmas. Pack up everything one day before the move and set up the decorations at the new house. It is better to decorate in moderation as it will simplify the packing.
Label all your boxes
One of the essential packing tips is labeling the moving boxes for organized loading and unloading. But, during a holiday move, it is mandatory. While packing, label your boxes for Christmas decoration, crockery, and clothes. It will help the moving professionals while unloading these boxes in the correct room in your new house. Also, mark whether the items in the box are fragile or not.
Set your budget early
Moving is an expensive process, and during the holidays, it can add up the extra cost of buying gifts. It is better to set your moving budget early and consider the cost of holiday expenses. The total of moving and holiday expenses can give you a shock. Some ideas can help you reduce the cost of moving- by planning a mid-week move. Start saving and planning to move in advance to spare yourself from moving stress.
Prepare for weather
The weather during the holiday season is almost freezing. If you are moving during the holidays, you need to prepare for extreme cold. The weather conditions can be challenging for moving- snowstorms, icy roads, and freezing temperatures. Get all your winter wears ready to deal with
the worst weather conditions. Gather all the essential items like a shovel, salt, boots, gloves, hats, waterproof packing supplies, etc. Also, stock up a thermos with hot beverages like tea, coffee, or hot chocolate to keep you hydrated and warm. Don't forget to set the thermostat to keep the place warm.
If you are moving during the holidays, these tips will help you survive a move during the holiday season. But if you want to enjoy the holidays with zero moving stress, hire a moving company. A professional moving company will handle everything from packing, loading, unloading, and transporting. You can enjoy the holidays with family at your old and even at a new place. Hire a professional moving company with Van Lines Move for your holiday move.
Ready For your Move?
Start your booking
today and save
time and money!
Get Quote
Ready For your Move?
Start your booking today and save time and money!
Get Quote
Categories
Archives