Tips to stay healthy during the move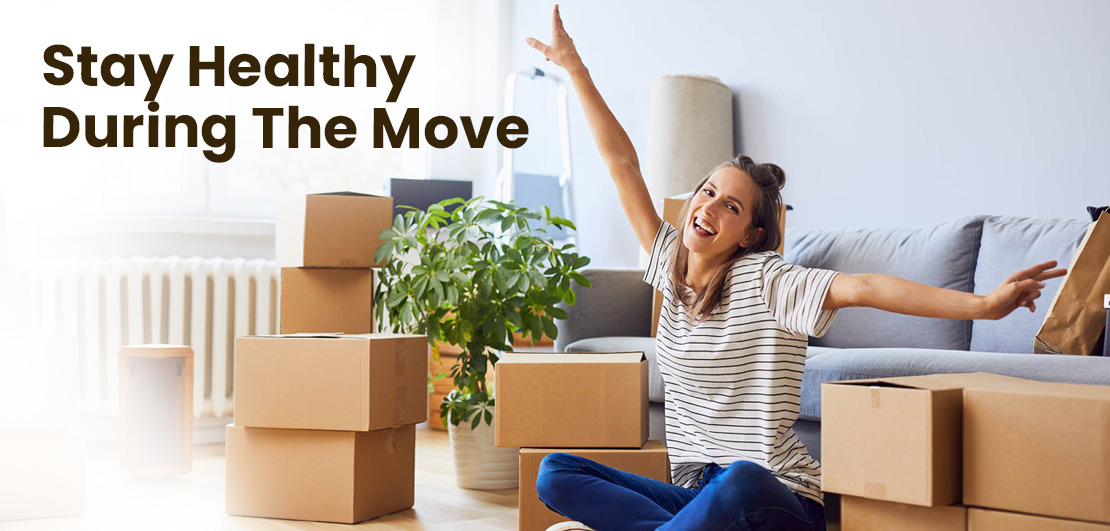 Moving is a challenging journey, and it is important to stay healthy to avoid any trouble. At a time like this, the whole world is suffering due to a pandemic; it is important to take necessary measures to prevent any health issue. Even if you are moving with a professional moving company, it is better to keep yourself safe and healthy.
Cover your face with a mask and avoid touching
COVID-19 cases are at the hike, and wearing a mask can help you avoid contamination. During the move, you will come in contact with different people, and wearing a mask can provide you maximum protection. Other than this, you should constantly sanitize your hands and avoid touching your face. According to the guideline from health organizations, you should maintain a distance of 6 feet while communicating. These measures can reduce the risk of getting any infection and help you stay healthy.
Constantly sanitize your hands
In regular hygiene, washing your hands is an important step. Take these hygiene measures while you are moving, as you will be touching items that might have microorganisms on them. Our hands are the source of contamination as they can have bacteria and viruses from various places we touch. Continuous washing of hands will eliminate the contaminants from the hands. Wash your hands with soap whenever you touch something frequently touched by many people.
Ask movers to maintain sanitization
All the professional moving companies follow the COVID-19 guidelines provided by the authorities to maintain sanitization at their workplace and the client's location. When your mover arrives at your house, you can ask them to use sanitizers to constantly sanitize their hand and wear a mask throughout the process. You can also keep clean towels and soaps for the movers in the bathroom so that they can wash their hands from time to time.
Frequently clean maximum touched areas
Many places in the house are touched frequently by different people like electric switches, doorknobs, locks, etc. These places are at higher risk of getting contamination with bacteria and viruses. Clean these places regularly with disinfectants and sanitizers to reduce the chances of contamination when you touch them. Even when you reach your new house, clean all these places before unpacking and after settling. Frequently cleaning these places can help you stay away from germs.
Allow proper ventilation
Proper ventilation in the house is one way to keep yourself away from airborne viral or bacterial diseases. Open all the windows of your property to bring fresh air, and it will also prevent the accumulation of germs in the house. For proper ventilation, open the doors & windows and turn on the exhaust fans at your old and new home, especially when the moving professionals are working.
Improve your immunity
A strong immune system is a key to preventing yourself from any disease or contamination. When you are moving, you need to stay active throughout the relocation journey; so you will need a healthy body. So, boost your immune system while you are planning for your move. Take a balanced diet, enough sleep, and vitamins to enhance immunity. Moving can be strenuous, and you should keep your body hydrated to stay relaxed. Drink a lot of water and other beverages like coffee, tea, and hot chocolate to keep your body energized. Take enough sleep before your moving day as it will help you avoid getting tired or catching any infection during the move.
A healthy body can make your moving process manageable and less tiring. With enough health supplements, a balanced diet, and adequate sleep you can maintain a healthy lifestyle for your daily life and your moving journey. If you want to stay healthy and relaxed throughout your move, then you can hire a professional moving company. Van Lines Move connects you with moving companies following protocols to prevent contamination from COVID-19. Get a free moving quote for your next move at www.vanlinesmove.com.
Ready For your Move?
Start your booking
today and save
time and money!
Get Quote
Ready For your Move?
Start your booking today and save time and money!
Get Quote
Categories
Archives