How to move into a building with no elevator?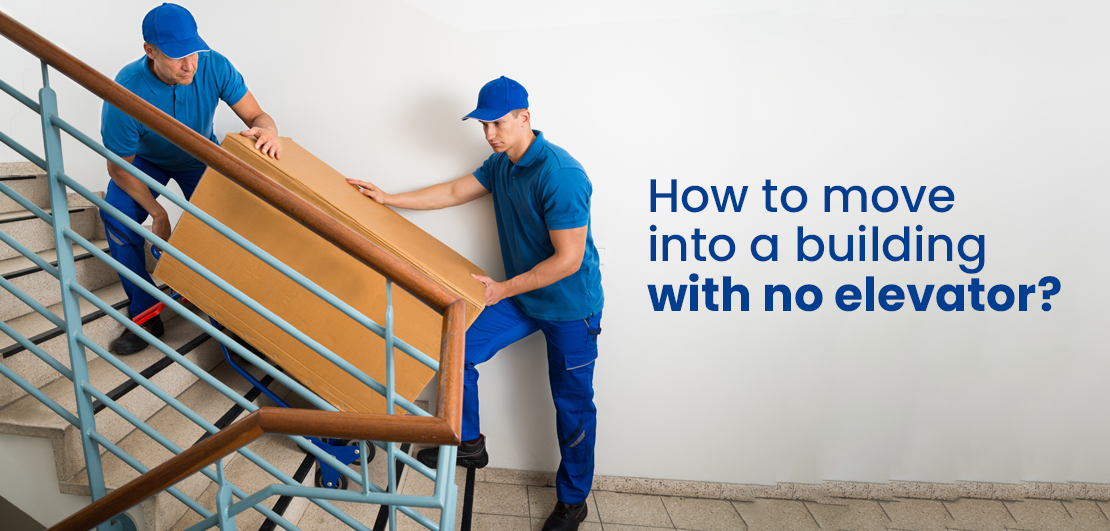 Moving into a high-rise building means you have an elevator to simplify your move. But, still, few buildings do not have an elevator, and you have to move to a higher floor via stairs. Carrying heavy and huge items to the higher floor via stairs is highly inconvenient and involves the risk of physical injury and damage. In such a case, you might have some tips and tricks to facilitate your move without accident. Let's check out the moving and packing tips that can help you out:
Disassemble your large furniture
When you move into a building with no elevator, then you need to take some measures while carrying furniture. One of the ways to take large-sized furniture to your new place is by disassembling them, as it will be easy to lift the smaller parts. Also, measure the size of your furniture and boxes to determine whether they will go through the main door of the house. If you need help disassembling the furniture, you can connect with some professionals, and if you are moving locally, they will assemble it as well.
Use an appliance dolly
Carrying heavy and large-sized furniture through multiple stairs is difficult, and increases the risk of damage and injury. But the risk can be minimized, and the process of carrying such items through multiple flights of stairs can be simplified with the use of an appliance dolly. The appliance dolly is also known as a hand truck which has straps and a lever to secure the item and pull the dolly upstairs. While using an appliance dolly, you need a friend who can guide you through the directions and support it while pulling. Appliance dolly is available at moving companies and moving supply stores.
Protect your items with a protective sheet
It's already mentioned in the above section, that carrying heavy items through multiple flights of stairs increases the risk of damage to the furniture. So, while lifting such items, you need to take special care of the belongings. The best way to protect the furniture and other items while carrying them through dolly or directly is to wrap them with protective sheets. Packing blankets, wrap sheets, and bubble wraps are used to cover the items and ensure safety from any damage. These supplies are available online or at packing supply stores. You can use some household items like rugs, carpets, old curtains, old bedsheets, blankets, and towels to cover the edges of the furniture and other items while carrying them through the stairs.
Wear the right type of shoes & clothes
Wearing appropriate shoes and clothes is very important on your moving day. And when you move into a building with no elevator, you have to be more careful with your dressing. It is better to wear comfortable clothes that are flexible and breathable and wear shoes with closed toes with non-slip soles. If you are carrying the boxes and furniture by yourself, you need to be careful
with your hands. It is preferred to wear work gloves that will protect them from any injury. Working gloves and non-slip sole shoes prevent any kind of slipping accident.
Ask your friends for help
Moving a house is not a one-man job, so you might need some more helping hands. You can ask your friends to help you out through the relocation. Moving and carrying heavy boxes through multiple flights of stairs can be exhausting and results in major or minor accidents.
Hire expert & professional movers
The perfect way to get everything done on time with no damage or injury is by hiring some professionals. You can connect with local or long-distance movers and ask them to handle your move. Professionals are trained to carry belongings through the stairs and they have various appliances and equipment that make it more efficient. Start this process right away with a free moving quote. Visit www.vanlinesmove.com, provide your moving details, and ask for free moving quotes. Compare movers online for free.
All the tips mentioned above help conduct a move where no elevator is available in the building. If you need more relocation tips, you can connect with us.
Ready For your Move?
Start your booking
today and save
time and money!
Get Quote
Ready For your Move?
Start your booking today and save time and money!
Get Quote
Categories
Archives