Does Vacation Affect My Relocation Process?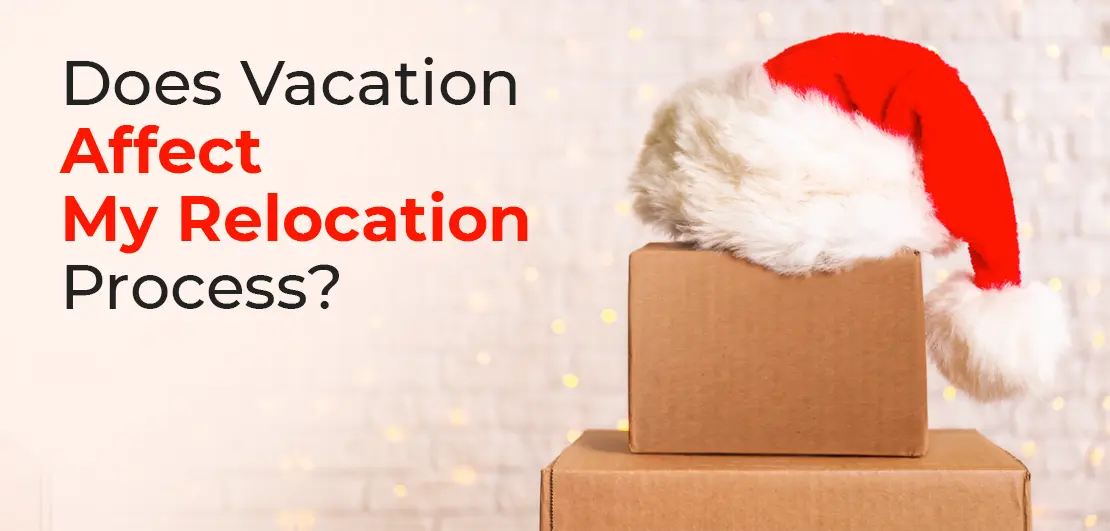 Planning a relocation process is complicated and requires considering various factors. The major factor that can affect your planning is a vacation around your moving day. The question that can trouble you is whether it is a good decision to move before vacation. The Holidays are to relax, but the journey or traveling can be stressful and, as a result, it will make your relocation process difficult. The only way is to plan and organize everything in advance.
This article will help you plan better and decide what to do. Moving before or after the holiday is your decision, but we can help you make a better decision.
Be prepared to ensure success
Preparation is the key to success for everything, and there are some points that you should keep in mind. The first thing is to hire a professional relocation company or rent a moving truck. You need to understand the moving cost and different ways of avoiding the extra costs of moving. Hiring a professional mover is costly as compared to DIY moving. So, if you plan to hire a moving company, you have to compromise on your vacation budget.
Preparing for a move means you should pack all your belongings in advance. All the boxes are well packed and labeled, so there will be no chance of misplacing anything. But it is hard to pack all your things just before your vacation. And if you are a person who loves everything to be in its place, then moving before vacation might not be a good idea.
Holidays can be different while relocating
If you are planning to relocate during the holidays, then you might not be able to enjoy the holidays as you usually do. Moving during holidays can be difficult as the cost of moving can cut down your holiday budget. If you move during holidays, then your celebrations can be affected. But if you plan everything, then you can enjoy the holidays. If you move before the holidays, then you can enjoy the holidays by unpacking holiday decorations first.
Moving during the holidays is not an ideal condition, but the moving cost is lower during the holiday season. You can get the best movers for your move, and that too at lower prices and heavy discounts. And moving during the holidays will consume you completely, as you have to worry about the move more than the holidays.
Take sufficient time
Give time to yourself to settle with everything after moving and before your vacation starts. As we all know, a good vacation can act as a remedy for the stress of moving. But returning to a home full of packed boxes and scattered furniture can add more stress to your life. It will be better to plan and organize the move in advance, such as hiring professional movers and packing the belongings. This implies that moving before vacation is not a great option.
Moving after the holiday is a better option
Planning and executing a move after vacation has various advantages. If you move after vacation, you will get a chance to learn more about your neighborhood, enjoy your holidays at home and relax with your family before moving to a new state. In this way, you can enjoy your holidays and have no worries about unpacking and settling in the new house. Once you enjoy your vacation, you can easily indulge in packing and moving and easily bear the stress of relocation.
You can also take advantage of the off-peak season while hiring moving companies and negotiating for the lease. It will help you save money as relocation is an expensive process. You can ask your friends and family to help you during the move, and ask them in advance so they can plan their vacations accordingly.
All these are suggestions for deciding whether to move before or after vacation. But the decision is yours as you can consider the advantages and disadvantages and make a decision. You have to decide which option suits you better and does not affect you and your family. And once you have decided, you can hire a full-service mover with Van Lines Move, and we promise you that you will enjoy your relocation and vacation.
Ready For your Move?
Start your booking
today and save
time and money!
Get Quote
Ready For your Move?
Start your booking today and save time and money!
Get Quote
Categories
Archives