How to Pack for Storage?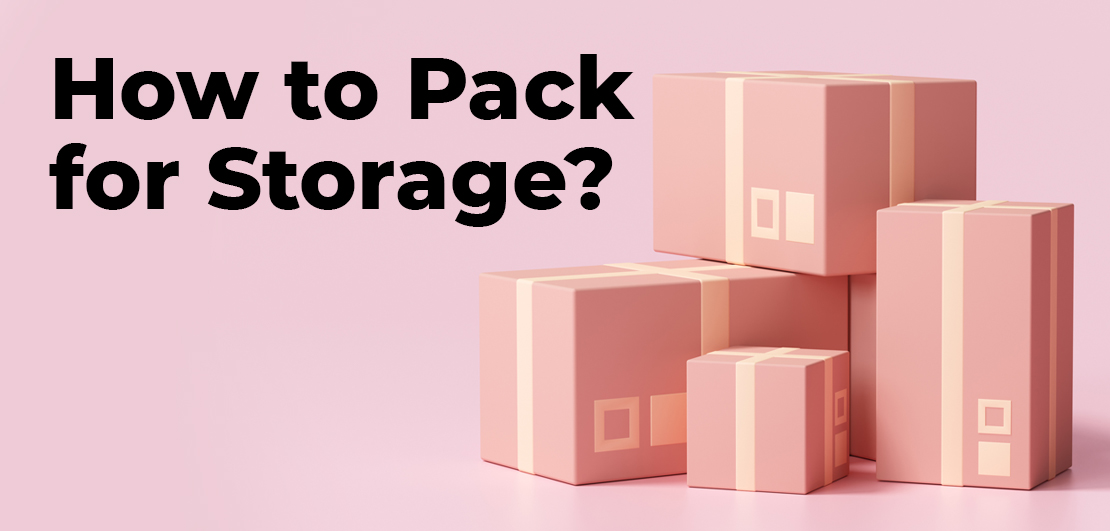 Are you moving to a new state and want to store some of your belongings until you find a new place? It could be short-term storage or could be a long one. You need to understand the correct packing method for your belongings to ensure maximum protection and safety. We have compiled some tips and ideas for packing fragile and heavy belongings, especially at the time of storage.
Create an Inventory
Inventory is the key for remembering what belonging you have packed to keep in storage. A detailed inventory can help you organize the stuff and minimize confusion while unpacking. Prepare an inventory so that none of your belonging goes missing while you store.
Pack your clothes
Packing clothes seem easy as you can pack directly into a box. Some fabrics start smelling after some time and, there is a risk of the growth of mildew and mold. It will result in the complete damaging of clothes and other fabric stored in the box. Pack all the clothes and linen in an air-tight container, like wardrobe boxes and bags. The clothes and linen will remain free from any microbial growth and damage. All the clothes you need to pack for storage must be dry as a little moisture can damage everything in the box or bag. If you decide to store mattresses, sofa covers, and other linen, the same rule applies to it. Everything should be well dried before being wrapped or packed. Seal all your boxes and bags with tapes to ensure maximum safety.
Pack your dishes
Dishes are highly fragile and need special attention while packing. Packing dishes properly is important for storage purposes as there are high chances of breakage while loading. For maximum safety of the dishes, it is necessary to find proper packing material and boxes. Select different size boxes and wrapping material like new papers, bubble wrap, etc. Use air cushions for packing large dishes to avoid clinking. Stiff pack the box with new paper, as it will restrict the movement of the belongings within the box. Stuff the box with tape, and if required, wrap the boxes with plastics sheets as well.
Pack your books
Books are delicate, and they need special care while packing for storage. It is essential to choose the perfect box as medium-sized boxes are perfect for packing books. Heavy-duty boxes are recommended for packing boxes as they hold them for longer. Your books need protection from moisture, moths, and molds. You can pack the books in plastic containers to prevent any
damage. While you pack the books in cardboard boxes, ensure maximum protection with double tape. Wrap all the boxes with plastic sheets to avoid exposure to moisture and pests.
Save space in storage
Storage units can run out of space if the belongings are not organized. You can pack the drawers of the furniture with small items and seal them with tapes. The compartments in the furniture can hold smaller items and minimize the risk of damage while moving. Seal the drawers even if you are not using them for storage. If your furniture is easy to assemble, dismantle it before storing it. It will save huge storage space and also money.
Storage of the belonging can be for years or only a few weeks. The important thing is to ensure maximum protection to the items. Belongings should be packed and organized strategically. You can get more tips and hacks from experts at Van Lines Move. We can help you find a moving company for a long-distance move. Visit the link www.vanlinesmove.com for more details.
Ready For your Move?
Start your booking
today and save
time and money!
Get Quote
Ready For your Move?
Start your booking today and save time and money!
Get Quote
Categories
Archives