Major Challenges and Their Solutions When You Move Out Of State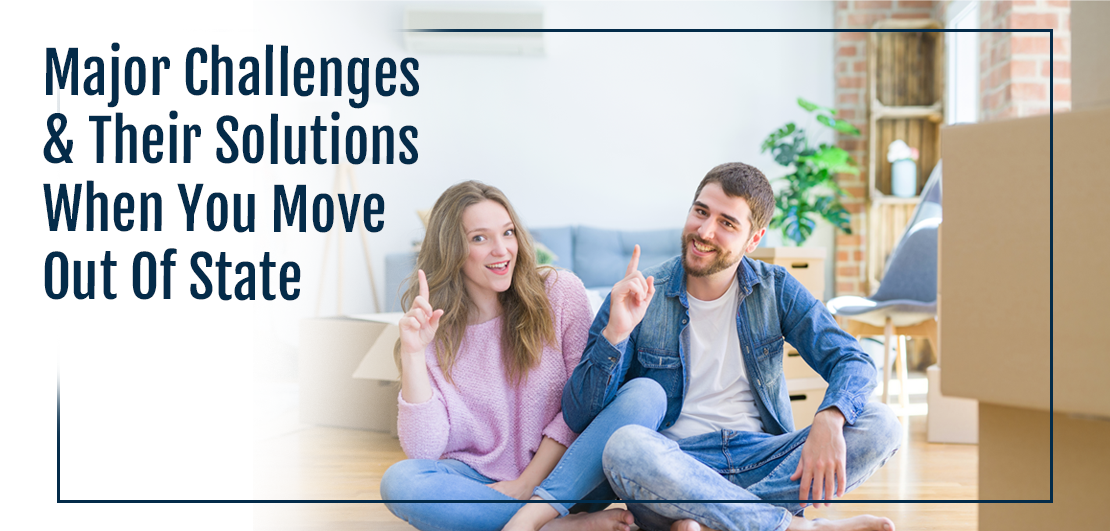 Moving to a new state is always exciting, but several hurdles will come with it. Planning a long-distance move comes with many challenges that you might not experience while moving locally. We have listed all the major challenges that come across when you move out of state and also provided the solutions suggested by the professional to overcome the situation.
Challenge 1: Finding a perfect house
When you move into a new city in a different state it is difficult to find a house of your choice. There are several options to find a house, like connecting with a real estate agent or directly communicating with the owner of the property. Though, it is not easy to opt for the two options when you are living in a different state. These days everything is simplified as you can research everything online. You can search for the house of your choice online, connect with the owner or agent, and explore the property over video calls. Later you can pay a visit to the property, verify everything and finalize the property.
Solution: This challenge can be resolved easily by visiting several online platforms that offer house hunting. You can also look out for rental properties on social media like Facebook, and here you can find the property listed by owners.
Challenge 2: Commuting in a new city
Commuting in a new city is a tiring task, as you have no idea about the transportation, driving guidelines and regulations, and more. You have no idea about the routes, and it makes your commuting extremely difficult. Sometimes cab drivers can take advantage of the situation and charge extra money than the normal fare. Though you can take the bus for your commuting you might have no idea where you can find the nearest bus stop from your destination. You can use online maps to explore but that might not help every time.
Solution: You can simplify the problem by taking a few measures before moving like you can learn about the driving guidelines online. It is easy to find transportation details on a city or state transportation website. Learn about different public transport and regular fares on several online websites.
Challenge 3: Finding the best school/college for your children
If you are moving with children, then your priority is to find the best educational institution. But finding a school or college in a new city can be equally challenging as finding accommodation in a new state. Not only this, the entire admission process is time-consuming and hectic which can add extra stress. Changing a school or college is also challenging for a child as they have a change of environment and make new friends in a new place. They might feel it difficult to adjust to a new school or college administration and understand things.
Solution: You can do a few things to make everything simple for you and your children. Research about the school or college online and try to get information about the best school or college in your new neighborhood. You can also connect with some locals to get detailed information about the selected institutions. The process of admission can also be started when you move into the city.
Challenge 4: Difficult to adjust to a new environment
Moving to a new state or city means everything is changing including culture, traditions, food, and more. Most people face challenges in adjusting to the environment. It is difficult to mingle with new people and understand their culture. If the weather in a new city is different from your current location, then you might also find it difficult to adjust. One major challenge is variation in language that can cause a lot of trouble in making conversation with the locals.
Solution: There are several ways you can make your life simple when you move into a new state. You can learn the language of a new city or state before moving into the city through online courses and manuals available on market. Once you move into the city, try to connect with your neighbors and learn about the city's culture and traditions. Exploring a new city can help you adjust to the new environment easily.
Here, we have discussed possible challenges you may experience while moving into a new state. We have also provided expert solutions that can help you in resolving such issues calmly and easily.
You can connect with Van Lines Move to learn more about moving services and experience a comfortable long-distance move. Get your free moving quote now.
Ready For your Move?
Start your booking
today and save
time and money!
Get Quote
Ready For your Move?
Start your booking today and save time and money!
Get Quote
Categories
Archives