Moving Soon? Transfer your Medical Records Now!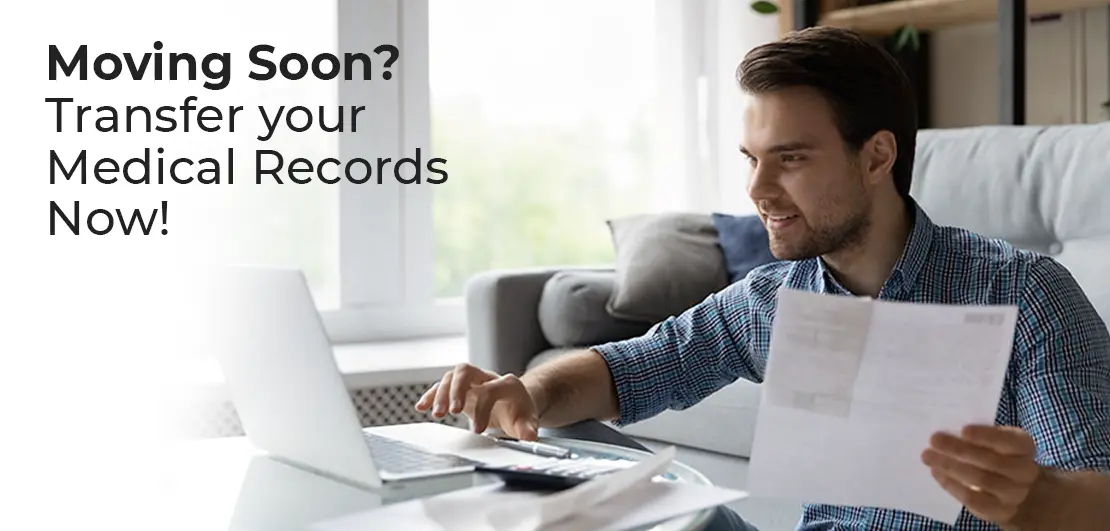 As a U.S. citizen, you have the right to access your medical history whenever you wish. When you move from one state to another or even within the same city, you need to take all your medical and dental records. But each medical practitioner uses a different Electronic Health Record (EHR) that does not have any protocol to share patient information with other doctors. But with recent advancements, there has been advancement in this field, and now you can transfer your medical records easily.
Do you want to know how you can transfer your medical for quick access and save time with a new medical provider? Let's give you a brief explanation of how to transfer your medical records.
According to federal law under Health Insurance Portability and Accountability Act, each U.S. citizen has the right to access their medical record. They are allowed to transfer the medical records to a new doctor to get a copy for themselves. You can get a hard copy of the records or can take the record on CD or flash drive. Another way to get your medical record is on your email address.
· Ask your new medical practitioner what records they need
If you are moving to another state, you have to choose a new provider. Ask them what records they need, like detailed medical history, specialty, physician preferences, or the entire file. Ask your new doctor where do they want the medical record to be sent- is there any dedicated email address for records, or they want these records on their email address? If you have no contact with your new doctor, then proceed with the rest of the steps for obtaining the medical records.
· Contact your current physician before the move
Once your moving date is finalized, schedule your appointment with your current doctor. In this appointment, you can get your medical history updated or get your prescription refilled before your move. During this appointment, you can inform the staff about your relocation, and you will need to transfer your medical records. Ask them about the detailed process of transfer and whether there is a special request to be made.
· Apply for obtaining medical records in different formats
All medical records contain private health information and, they are under the authority of the doctor. To obtain the medical records from the doctor you need to follow a protocol. The doctor cannot charge any amount for retrieving the documents but, they can charge for emailing, printing, or transferring the file on a digital storage device. The process for requesting medical records varies from doctor to doctor. Some doctors accept the verbal request while some require written consent from the patient. To start the process, follow the instructions provided by the staff.
· Wait for a 30-days transfer period
Under the HIPAA Privacy Rule, the doctor has to process and complete the request within a 30-days calendar period. But, if in any scenario, the doctor is unable to provide the required documents within the period of 30-days, then they have to send a written statement to the patient stating the reason for the delay. If the period exceeds 60 days, then the patient has the right to file a complaint at https://www.hhs.gov/hipaa/filing-a-complaint/complaint-process/index.html.
· Ensure the safety of your medical records
Once you receive the medical and dental records, you have to ensure the security of your records. Keep your electronic records safe on a password-protected device. If you have printed copies of your medical records keep them safe in a bank locker or a safe.
The article mentioned the standard process of transferring your medical records to your new medical provider after moving into the new state or area. If you still need some additional information related to the process, please visit www.vanlinesmove.com.
Ready For your Move?
Start your booking
today and save
time and money!
Get Quote
Ready For your Move?
Start your booking today and save time and money!
Get Quote
Categories
Archives